Welcome to PocketMonsters.net
PocketMonsters.net
is a fansite dedicated to all things Pokémon (ポケモン) and Pocket Monsters (ポケットモンスター). We are the premier site for news and information about all aspects of the franchise from around the world. We cover the
Anime
,
indexing the music
, the
Trading Card Game
, the
Games
, the
variety shows
, have a
large imageboard
,
forum
and much more.
Follow us on Twitter
and
Subscribe to our RSS Feed
for the latest updates!
Upcoming Episodes
New titles are revealed in various publications such as: TV guides, childrens' magazines, anime magazines, promotional posters and videos, official websites and official television programs. Titles and their translations are added to our
episode guide
and the chart below when the titles are revealed.
May 25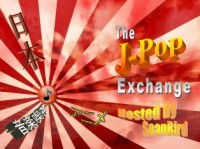 On Saturday May 30th, Sean Robbins' radio show entitled
"The J-Pop Exchange"
will be airing an exclusive interview with Shinji Miyazaki.
"The J-Pop Exchange"
is a radio show on
WVCR 88.3 FM
that showcases the work of J-Pop artists and composers.
Shinji Miyazaki is the composer of the background music for the Pocket Monsters anime and the movies.
The length of the interview is approximately 30 minutes, and covers a wide range of topics including where he grew up, how his interest in music began, his creative process, and more. Listeners will have the opportunity to hear him speak in his own voice and will be able to hear his great music, including one or two pieces which are not available commercially and have been provided by ShoPro exclusively for this broadcast.
Listeners will be able to hear the interview online by clicking on the
"Listen Live"
button at 9 PM (EDT) on May 30th.
Mr. Miyazaki is very interested in learning about the listeners response to this interview. Fans are encouraged to submit their questions, responses, and comments about the interview by emailing Sean directly via his website at
http://www.jpopexchange.net
so he can forwarded them to Mr. Miyazaki.
The transcript is now available on
The J-Pop Exchange's
website. It can also be accessed from our website by
clicking here
.

Article edited on 2009-06-06 10:00:47 by Sunain
May 23
The latest episode of Pokémon Sunday,
Revenge Match of Hanada Gym! / 'PokéSun New Record (2)' / Chief Golgo and Director Shoko-tan in a 6 VS 6 Multi Battle with a Pokémon-loving Father and Daughter(「ハナダジムのリベンジマッチ!」 「ポケサン新記録(2)」 「ゴルゴ所長としょこたん部長がポケモンだいすき親子と6対6のマルチバトル」)
, aired on Sunday in Japan.
Kasumi returns to the Hanada Gym to find Gyarados in a wild rage. To make matters worse, a group of thugs are attempting to take over her Gym. Will Kasumi be able to sort all these problems out?!
In today's episode of Pokemon Sunday, Professor Red and Chief Golgo visit a school to conduct a bunch of tasks. The first task required the students to compete against each other and see who could fill up a bucket of water by ringing out the water from a towel. The second task was to throw bottles into a nearby box. The third and final task was a cardboard roll race, which was meant to imitate Donphan.
Pictures
from this episode have been added to the
episode guide
. You can can also
comment and discuss
this episode. Also be sure to rate this and other episodes in the
episode guide
.

Article edited on 2009-05-24 08:31:46 by Adamant
May 22
The latest episode of Pocket Monsters
Diamond & Pearl 128 - Battle Pyramid! Shinji VS Jindai!! (バトルピラミッド!シンジVSジンダイ!!)
, aired on Thursday in Japan.
The Battle Pyramid arrives at Kissaki City and many people notice it and rush to go see it. Shinji's brother Reiji arrives and takes Satoshi and friends there to meet Jindai. Shinji challenges Jindai to a battle. Who will be victorious?!
Characters
and
Pictures
from this episode have been added to the
episode guide
. You can also
comment and discuss
this episode. Also be sure to rate this and other episodes in the
episode guide
.

Article edited on 2009-05-22 01:50:25 by Sunain
May 22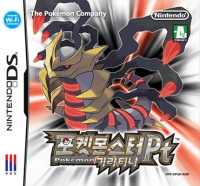 The official Pokémon Korea website had two big announcements today.
First, it was announced that Pokemon Platinum would be released in South Korea on July 2. Second, they announced that Regigigas would be distributed in South Korea on June 20th to June 21st 2009. Users will require a Korean version of Pokémon Diamond or Pearl along with their Nintendo DS in order to get the Regigigas.
Source:
http://www.nintendo.co.kr/

Article edited on 2009-05-24 01:32:45 by Sunain
May 22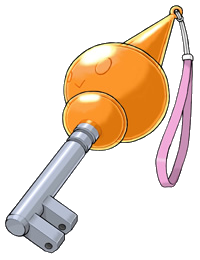 Pokemon Platinum was released throughout Europe this week and now information about the Secret Key for European players has been announced.
The Secret Key will be available via Nintendo Wi-Fi Connection from June 8th to July 19th 2009. Only the secret key lets you change Rotom's form in Pokémon Platinum.
Source:
http://ms2.nintendo-europe.com/

Article edited on 2009-05-22 11:15:12 by Sunain
May 21

Anime North is a non-profit, fan-run anime convention, held every year in Toronto, Ontario, Canada. Anime North will be held on May 22-24 at the Toronto Congress center (650 Dixon Road), DoubleTree International Plaza Hotel (655 Dixon Road) and Renaissance Airport Hotel (801 Dixon Road).
PokéParty at Anime North will begin at 19:00-22:00 (7-10pm) Saturday 23 May, at the
DoubleTree hotel in "New York" (Video 4) room
.
Movie 11
, various parodies and
episodes
from user requests will be shown. Free munchies and prizes will also be available.
For more information about Anime North,
visit the official website.

Article edited on 2009-05-21 03:56:09 by Sunain