Welcome to PocketMonsters.net
PocketMonsters.net
is a fansite dedicated to all things Pokémon (ポケモン) and Pocket Monsters (ポケットモンスター). We are the premier site for news and information about all aspects of the franchise from around the world. We cover the
Anime
,
indexing the music
, the
Trading Card Game
, the
Games
, the
variety shows
, have a
large imageboard
,
forum
and much more.
Follow us on Twitter
and
Subscribe to our RSS Feed
for the latest updates!
Upcoming Episodes
New titles are revealed in various publications such as: TV guides, childrens' magazines, anime magazines, promotional posters and videos, official websites and official television programs. Titles and their translations are added to our
episode guide
and the chart below when the titles are revealed.
Mar 26
The latest episode of Pocket Monsters
Diamond & Pearl 119 - Clash! Manmoo VS Bossgodora!(激突!マンムーVSボスゴドラ!)
, aired on Thursday in Japan.
Satoshi and friends are journeying through the forest when Hikari decides to go get some water. Suddenly she is attacked by a wild Bossgodora! Bossgodora's Hyper Beam throws Hikari and Pochama into a nearby river and they are separated from Satoshi and Takeshi. Will Hikari find the guys again and be able to stop the wild Bossgodora?
Characters
and
Pictures
from this episode have been added to the
episode guide
. You can also
comment and discuss
this episode. Also be sure to rate this and other episodes in the
episode guide
.
The latest episode of Pocket Monsters
Diamond & Pearl 120 - Mysterious Animals Pocket Monsters!!(ふしぎないきもの ポケットモンスター!)
, aired on Thursday in Japan.
The latest Diamond and Pearl clip show showcases many of the events that took place over the past 120 episodes of the series as well as cover some of the upcoming episodes. Pyramid King Jindai (Pyramid King Brandon / ピラミッドキング ジンダイ ) returns in an upcoming episode.
Characters
and
Pictures
from this episode have been added to the
episode guide
. You can also
comment and discuss
this episode. Also be sure to rate this and other episodes in the
episode guide
.

Article edited on 2009-03-26 07:44:12 by Sunain
Mar 24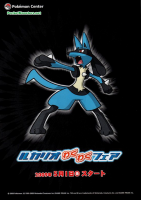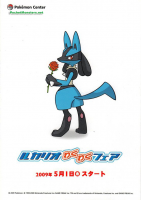 Pokemon Centers in Japan began distributing a Lucario leaflet this week. The leaflet says: 'Lucario's Exciting Fair' ( Lucario Waku Waku Fair - ルカリオわくわくフェア). This is obviously some kind of Lucario event starting on May 1st. More information when it becomes available.
Click on either poster for a higher resolution.

Article edited on 2009-03-24 08:06:36 by Sunain
Mar 23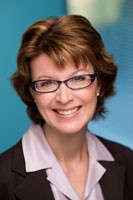 MTV got the chance to interview Nintendo's Executive Vice President of Sales & Marketing, Cammie Dunaway about the Pokemon franchise. She briefly discusses ways to limit 'Pokemon Fatigue'. Excerpts from the interview are posted below.
Nintendo wants to avoid franchise fatigue, but utilizes no simple formula to fend it off. There's no quota, for example, of a maximum number of "Pokemon" games that will be released in a given year.
Instead, Dunaway said there is at least a recognition that different "Pokemon" games can target different audiences. The "Pokemon Ranger" series, for example, is aimed at kids as you as five-year olds — kids to whom the core gameplay of using the DS stylus to draw circles around and trap Pokemon is easily enjoyed. The main "Pokemon" series are pushed to kids just older than that. The sweet spot of "Pokemon Platinum" is gamers aged 10-12."
Nintendo has noticed that gamers who played Pokemon as kids aren't all eager to give the series up. "There are a lot of 20-somethings that still enjoy a game of 'Pokemon,'" she said. The company expects that some of the first "Pokemon" players will soon literally create some new fans. "I'm sure a lot of your readers grew up playing 'Pokemon.' Pretty soon they'll be seeing their kids play 'Pokemon.'"
As the series persists there are some obvious directions fans have been wondering about. One is a move toward a bona fide "Pokemon" game for the home console, a format that has yet to generate a "Pokemon" hit on the scale of any of the main "Pokemon" handheld games. "It definitely has a place on the console," Dunaway said, citing recent success with the "Pokemon" WiiWare game "My Pokemon Ranch." "I think there is an opportunity to offer them on both [handheld and console] and let consumers choose which one they want to spend more time on."
Source:
http://multiplayerblog.mtv.com/2009/03/23/nintendo-on-how-to-fend-off-pokemon-fatigue/
Mar 22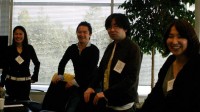 GamePro also had the opportunity to interview Takeshi Kawachimaru & Junichi Masuda this week. They discussed new aspects in Pokemon Platinum as well as the upcoming Pokemon Video Game Championship. Excerpts from the interview are below.
GP:
The Pokemon Video Game Championship: What does it mean to you personally, with the insane growth of people playing against each other that now has turned into a full-fledged battling phenomenon?
Masuda:
That was my wish. My wish was to go to see people playing at the World Championships, so it's almost like a dream come true if this video game championship is realized. Definitely, this is great that things are coming along.
GP:
As a developer, is there anything that you learn from watching the players using different Pokemon in all of the tournaments? Is there anything you learn about the gameplay that you didn't know?
Kawachimaru:
Definitely. I've been to see a lot of video game tournaments in Japan, and I've seen a lot of players having different combinations of Pokemon. Definitely, there are [some] interesting combinations. But, it's not anything that we didn't know, it's just something interesting to see, that they're using "that" particular Pokemon.
Ideally, I want each player to have different Pokemon. I don't want to see everybody using the same Pokemon. That's my ideal situation. So, if I see somebody uses Pokemon that normal people don't use, I would love to support that particular player and give a cheer for him or her.
Source:
http://www.gamepro.com/article/previews/209339/pokemon-platinum-developer-interview/

Article edited on 2009-03-22 11:02:10 by Sunain
Mar 22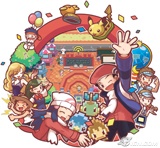 Earlier this week Nintendo gave IGN another opportunity to interview Game Freak director Junichi Masuda and game designer Takeshi Kawachimaru. They got to ask them a few more questions about Platinum, and quite a few more questions about their personal experience with the Pokemon games. Below are excerpts from the interview.
GN:
For someone who already owns Diamond or Pearl, what is the motivation, besides Giratina, to pick Platinum up and start the game over?
Kawachimaru:
Definitely the battle video. You can upload your battles and show them to everyone, but at the same time you can see how other people battle. You can see people's battles from all over the world, and that's a very cool part of Platinum. Another thing is the Battle Frontiers. There are four facilities in the Battle Frontier and those are two things different from Diamond and Pearl.
IGN:
The Pokemon series has stayed very similar throughout it's lifespan. Are there plans to revamp the game and give it an overhaul?
Masuda:
Yes, I understand that people talk about the strength and weakness of the series. And we always make our effort to increase the good things about Pokemon. There is something we want to improve and enhance all the time. There are lots of ideas out there and we want to make that idea realized to enhance the gameplay of Pokemon. There is some day soon that we can make an announcement about new stuff, so that's something you can look forward to.
IGN:
Any chance you can tell us now?
Masuda:
[laughs] Sorry, I can't.
Source:
http://ds.ign.com/articles/965/965073p1.html
Mar 22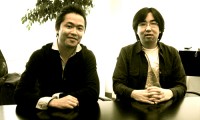 In another interview conducted by What They Play and written by Philip Kollar, Game director Junichi Masuda and designer Takechi Kawachimaru stated that MMORPG's are not the next evolution for the Pokemon game franchise. This will be a disappointment for many Pokemon fans as the game series could translate amazingly well as a MMORPG. Below are excerpts from the interview.
What They Play:
Despite its legions of fans and constant popularity, Nintendo has never messed with the formula by bringing one of the main Pokémon games to a console rather than a handheld. We asked Masuda if there was any chance that we would see the next major Pokémon game on the Wii and whether the series might go fully online, as many fans have expressed a desire for. He seemed skeptical.
Junichi Masuda:
"At this point, we're not thinking of going in that direction. Trading is a core concept of Pokémon. So when you're trading, you meet with a friend and decide which one you want and which one they want. I would like to emphasize real-world communication. You don't see each other online." He pointed across the table and then back to him, and the translator laughed before explaining, " It's like right now – we're meeting each other in person and asking questions instead of chatting on the phone."
What They Play:
Since they're sticking to handhelds, we asked Masuda if Pokémon Platinum or any future titles in the series would use new features in the DSi, Nintendo's upcoming upgrade to the DS which includes the ability to download extra game content. Unfortunately, Masuda said that Platinum was already far along in development by the time the DSi was revealed, so it was too late to use any of its unique features. He seemed hopeful that they may explore those options in the future, though, showing particular interest in the camera being added to the portable gaming system.
Junichi Masuda:
"If we think there's something interesting and fun for the players that we can do with the camera, then we'll definitely consider applying that new technology to the future Pokémon games," he said. "You can take a picture and draw on it, and that's fun, but we have to make it much more fun for the player if we want to put it in our games."
Source:
http://www.whattheyplay.com/features/meeting-the-creators-of-pokemon-platinum/