Pokémon Advanced 2: Krypskytteren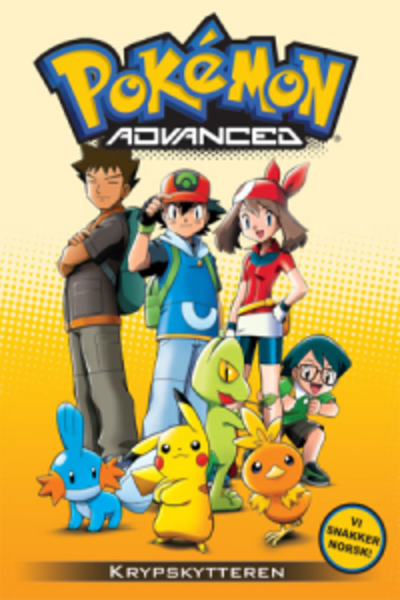 Details
Audio Tracks:
Norwegian
Publisher:
SF Norge AS
Catalog #:
7036988011090
Release Date:
2005-02-02
Aspect Ratio:
4:3
Region Code:
Video Format:
PAL
Storage Medium:
DVD5
Closed Captions?:
No
Rental Only?:
No
Price:
Description
Opplev tre spennende historier fra den spennende Advanced-serien til Pokémon.
Ash og vennene hans er på vei gjennom skogen når de blir angrepet av flokk med Taillow. Det ser mørkt ut inntil Brock heldigvis dukker opp. Ferden går snart videre og Ash fanger sin første Pokémon.
Den beste måten å fange og forstå en Pokémon på er å ha bare knær samtidig som du selv kler deg ut for å ligne de. Når Ash og May møter på en trener som skal lære de triksene får han vite at Mays far også er trener og mester. Dermed utfordrer han May som taper kampen. Han mener Mays far må være et dårlig eksempel, men da tenner Max på alle pluggene!
En Pokémon-felle oppdages og de setter av gårde for å finne jegerne. Team Rocket er også på ferde og finner to stakkars fanger. Jessie og James får et plutselig innfall og ber Arbok og Weezing hjelpe de to i sikkerhet.
Images