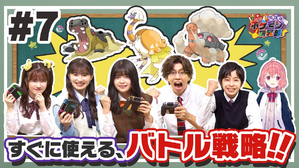 Titles
活用しやすいバトル戦略紹介!!
Katsuyō shi yasui Battle senryaku shōkai! !
Introducing battle strategies that are easy to use!!
Airdates
The official Japanese Pokémon Twitter account announced that episode 7 of the YouTube series
After School Pokémon Research Club (放課後ポケモン研究部)
was available to watch. The
seventh episode
broadcast on the official Japanese Pokémon YouTube channel on April 20th, 2023 and was region locked to Japan.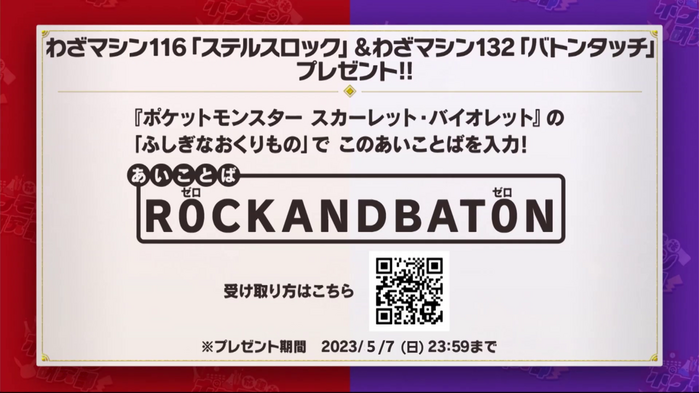 At the end of the episode, a serial code for Pokémon Scarlet and Violet was announced to give viewers TM116 Stealth Rock and TM132 Baton Pass. Players could obtain this item from April 20th, 2023 until May 7th, 2023 at 23:59 JST. The code is:
R0CKANDBAT0N
Source:
https://twitter.com/Pokemon_cojp/status/1649004992693432321
No notes available for this episode.
Japanese Music:
Music Statistics:
Number of Assigned Tracks to the Japanese Original: 0
Number of Assigned Tracks to the English Dub: 0