Title: Pokémon Shirts - Inori Kito Line
A new news article has been posted!
---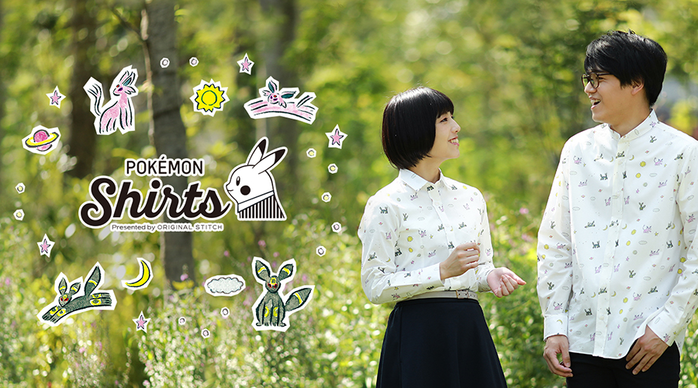 Pokémon and online custom shirt brand Original Stitch have collaborated to create new Pokémon shirts by illustrator Inori Kito (鬼頭祈). They'll be on sale from Friday, October 16th, 2020 at 11:00 untilNovember 13th at 23:59. There are a total of five Pokémon patterns, including "Eifie and Blacky", "Kabigon", "Metamon", "Ghos, Ghost, Gangar" and "Yogiras, Pupitar and Bangiras". They're all drawn with adelicate, light touch that's unique to Inori Kito and the designs are really nice.
Also, five people who buy the Pokémon shirts during this period will be selected in a lottery to get the original drawings of these collaborative patterns! The campaign is open from Friday, October 16th, 2020 at 11:00 a.m. to Friday, November 13th, 2020 at 11:59 p.m. This is your chance to get an original painting by Inori Kito, so don't miss this opportunity.
Here's how you can participate in the campaign!
(1) Go to the "Pokémon Shirts" website and order a "Pokémon Shirt"!
(2) Order a Pokémon shirt from the order page during the campaign period to complete your entry.
Inori Kito (鬼頭祈)
Born in 1991 in Shizuoka, Japan. Graduated from the Japanese painting course at Kyoto University of Art and Design. Using Japanese painting techniques, she creates contemporary paintings with strawberries. She has been active as a painter mainly in solo exhibitions in Japan and abroad. Works as an illustrator for advertisements, collaborative anime goods and picture books.
Source:
https://www.pokemon.co.jp/goods/2020/10/201016_ap01.html
Last edited 18 Oct 2020 01:04 AM by
Sunain