Title: Studio Alice - Pokémon Kimono Rentals for Photoshoots
A new news article has been posted!
---
The first Pokémon kimono rentals costumes from Studio Alice featuring Pikachu, Eievui, Lizardon and Rayquaza for
Shichi-Go-San outings
are available for reservation starting on April 20th, 2021. A special background for the Pikachu costume is also available. Photos with the special Pikachu baby costumes will begin on Monday, April 19th, 2021.
Pictures from the press release have been added to an Imageboard thread
.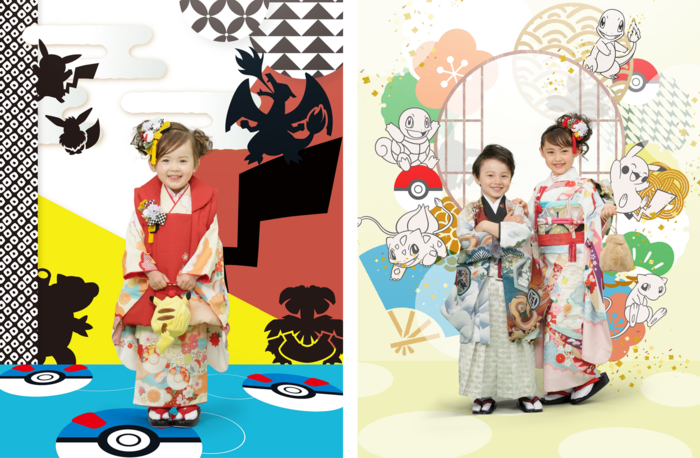 The Pokémon kimonos are designed so that children can enjoy searching for Pokémon on them as there are multiple Pokémon depicted on each costume. The Pikachu and Eievui costumes look cute, while the Lizardon and Rayquaza costumes look powerful. The unique Pokémon kimono will make the celebration of your child's growth a more special moment.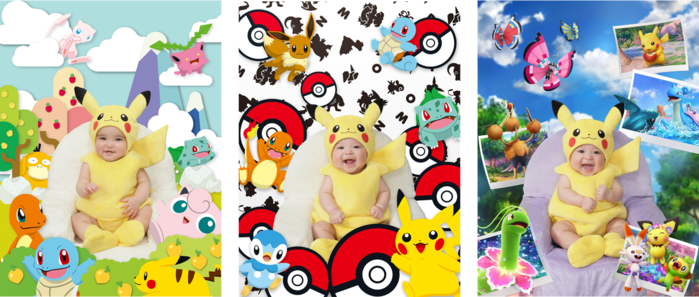 They also offer a photoshoot where your baby wears a special Pikachu costume and feels as if they have entered the world of Pokémon. Three types of backgrounds are available: "Pokémon Hide and Seek," "Monster Ball", and "New Pokémon Snap", which allows customers to enjoy their commemorative photos with many Pokémon.
The introduction of Pokémon with this photo service allows parents to enjoy watching their children grow up together through Studio Alice. In the future, Studio Alice plans to introduce special backgrounds for the Pokémon kimonos so that customers can enjoy taking pictures with many Pokémon. By expanding the range of costumes and special backgrounds, that allow customers to experience the world of Pokémon and by offering a unique photo shooting menu, Studio Alice will continue to help children smile and create special memories for their families.
The Pikachu, Eievui, and Lizardon kimonos will be available for photo shoots starting on Sunday, August 1st, 2021. The Rayquaza outfit will be available to rent starting on September 11th, 2021.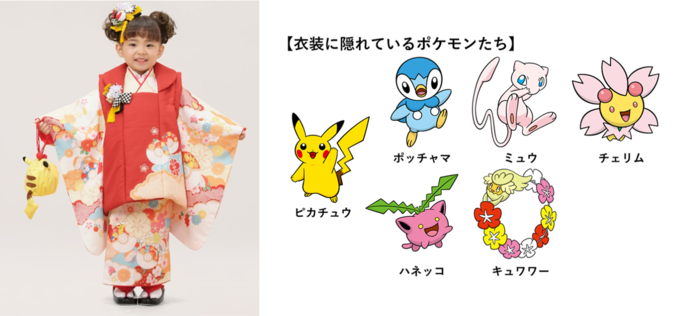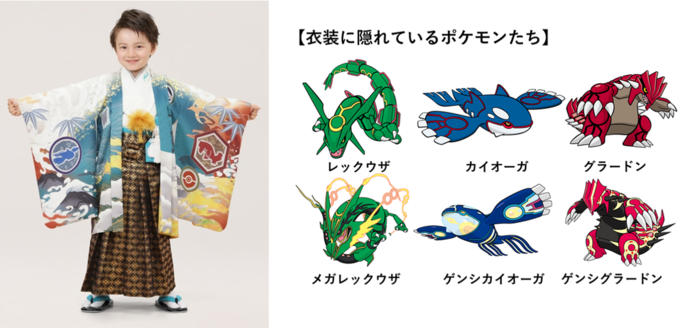 Last edited 09 Apr 2021 12:59 AM by
Sunain