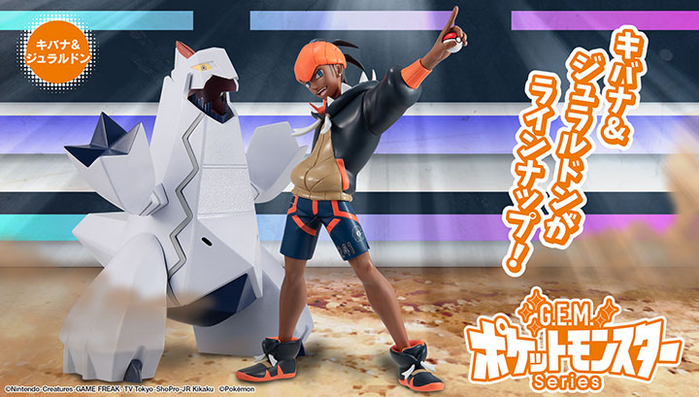 G.E.M. Series has revealed the finished version of the Kibana & Duraludon figure which will be released in Japan in July 2021. The figure cost 13,750 yen (tax included).
Pictures of this figure have been added to an Imageboard thread
.
Product Description:
From the G.E.M. Series comes a Pokémon figure of Kibana & Duraludon! The figure has been sculpted in a powerful pose, just as it was in the series. Line them up with the other figures in the line, and expand the world of Pokémon even further!
Product Details:
Pre-colored finished figure
Exclusive pedestal
Premium Bandai Limited Edition Mini Clear File
Product Material:
PVC, ABS
Product Size:
Approximately 175mm in height
Price:
13,750 yen (tax included)
Source:
https://www.megahobby.jp/products/item/3545/
Last edited 06 Apr 2022 04:48 AM by
ForumBot