Meet Pikachu at the Roppongi Hills Observation Deck - Pikachu Cafe Menu
Further details about the
Poke'mon the movieXY Exhibit ~Meet Pikachu at the Roppongi Hills Observation Deck~ (Poke'mon the movieXY展 ~六本木ヒルズ展望台でピカチュウに会おう!~)
have been announced.
As we reported on last month
, the grand exhibition of historical Pokémon movie highlights, from the original "Mewtwo Strikes Back" to the most recent "Diancie and the Cocoon of Destruction", will be held at the
Roppongi Hills Observation Deck
from Saturday July 19th, 2014 until Sunday August 31st, 2014, for 44 days total.
The Pikachu Cafe menu (「ピカチュウカフェ」メニュー) has been revealed and it features items based specifically on Pikachu. The cafe will be open from 11:00 to 22:00 daily.
The full menu listing and photos are posted on our Imageboard
.
Pikachu Curry (ピカチュウのカレー)
1,180yen - A Pikachu-shaped ball of turmeric rice, served on beef curry with star-shaped pieces of egg and carrot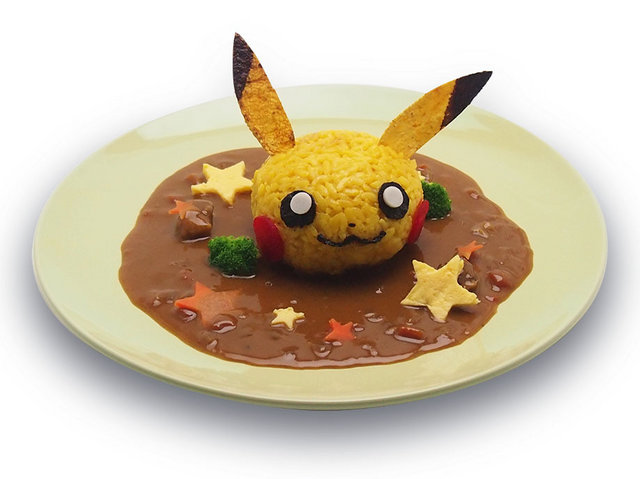 Monster Ball Omuhayashi (モンスターボールのオムハヤシ)
1,280yen - A monster ball made from equal parts chicken rice and plain white rice, served with a rice-filled omelet and hayashi sauce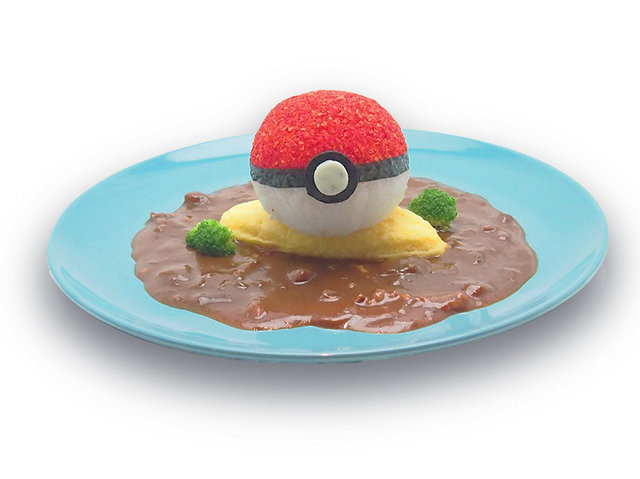 Pikachu Teriyaki Burger (ピカチュウのテリヤキバーガー)
1,080yen - A teriyaki burger with buns shaped like a Pikachu head. The ears are made of corn tortilla
Children's Meal (お子様セット)
980yen - A plate with Pikachu-themed fried shrimp, sausage and curry, just like the kids love it.
Pikachu Curry Dumpling (ピカチュウのカレーまん)
400yen - A curry dumpling shaped like Pikachu's back. The stripes on the back are Fukujinzuke pickles, the tail is made of corn tortilla.
Pikachu Pancakes (ピカチュウパンケーキ)
980yen - Pancakes with Pikachu prints, served with fruit and vanilla ice cream.
Pikachu Thunderbolt Parfait (ピカチュウの10まんボルトパフェ)
880yen - A parfait made from mango pudding and fruit. It crackles when you eat it - watch out for Pikachu's Thunderbolt!
Monster Ball Dessert Plate (モンスターボールのデザートプレート)
880yen - A monster ball made from raspberry- and yoghurt mousse.
Poke'mon the movie XY Exhibition Fruity Floats (Poke'mon the movie XY展 フルーティーフロート)
700yen each - Fruity floats with flavors based on their coloring. There are 6 different types: Harimaron (Kiwi), Diancie (Strawberry), Keromatsu (Blue Orange), Xerneas (Blueberry), Fokko (Orange) and Yveltal (Pomegranate). Each float comes with a coaster matching its taste.
Sources:
http://www.roppongihills.com/tcv/jp/pokemonten-xy/
and
http://www.inside-games.jp/article/2014/07/15/78609.html