Pokémon Center - Pokémon the Movie Coco - Alternate-colored Celebi and Zarude Plushies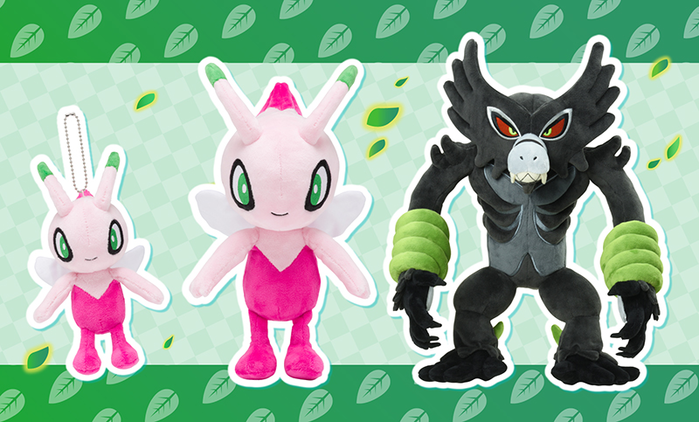 On Friday, August 7th, 2020, Pokémon merchandise based off of the Pokémon who are expected to play an active role in the movie "Pokémon the Movie Coco", which will be released this winter, will appear at Pokémon Centers across the country in Japan! The plushie dolls that will be available include an Alternate-colored Celebi and the Phantom Pokémon Zarude. A smaller mascot version of Celebi will also be available. The Pokémon Center Online will start selling them on Wednesday, August 5th, 2020 at 10am.
At the Amazon.co.jp Pokémon Store, pre-orders will be starting on August 7th, 2020 and sales starting on August 15th, 2020 but due to the limited number of products available, they may be sold during the pre-order period.
Items:
Plushie Alternate-colored Celebi - 1,815 yen
Plushie Zarude - 4,950 yen
Mascot Alternate-colored Celebi - 1,210 yen
Source:
https://www.pokemon.co.jp/info/2020/07/200717_p01.html