Pokémon GO - The North Face x Gucci Collection Serial Code
Due to the COVID-19 situation worldwide, Niantic has announced that The North Face x Gucci Collection avatar items in Pokémon GO
that were only available at PokéStops located Gucci Pins and Stores
will now be obtainable through a code.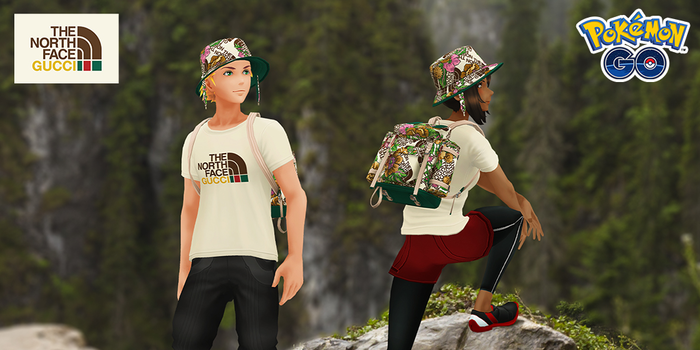 NOTE:
This news article is being reported for historical reference only as it is quite apparent that it is a sponsored ad by Gucci to place their non-Pokémon related merchandise in a popular game like Pokémon GO for marketing purposes.
Pokémon GO - The North Face x Gucci Collection Serial Code
To continue adapting to the changing global environment, the avatar items based on The North Face x Gucci Collection are now available to all Trainers using this code:
GXSD5CJ556NHG
. You can redeem this code in the in-game shop or at the link below.
Sources:
https://twitter.com/PokemonGoApp/status/1348776583763537920
and
https://rewards.nianticlabs.com/pokemongo/signin