The Pokémon Centers will be offering a limited series of Christmas-themed merchandise starting October 27th. An Imageboard thread of all the merchandise has been posted and
can be viewed by clicking here
.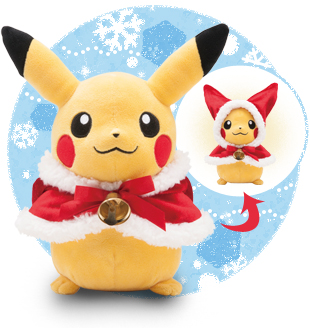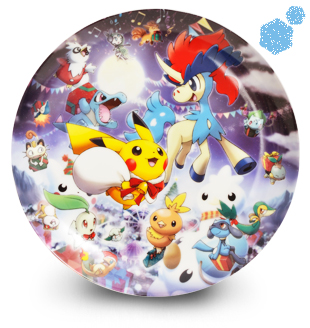 Christmas 2012 Pikachu Plushie (the hood can be put on and off) [ぬいぐるみ クリスマス2012 ピカチュウ フードをかぶせることができるよ!] (1,480yen) / Christmas 2012 Plate (プレート クリスマス2012) (1,600yen)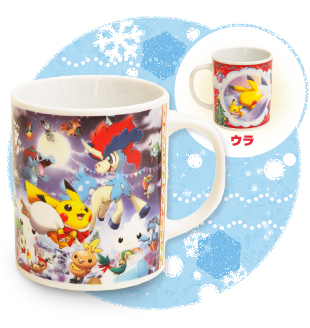 Christmas 2012 Mug (マグカップ クリスマス2012) (1,200yen) / Christmas 2012 Logo Pin (ロゴピンズ クリスマス2012) (400yen)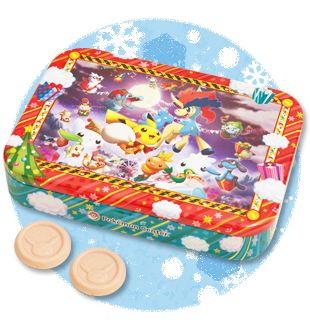 Christmas 2012 Chocolate-Covered Cookies (チョコカバードビスケット クリスマス2012) (980yen)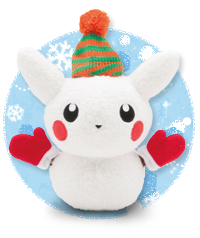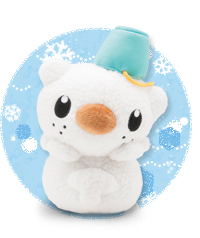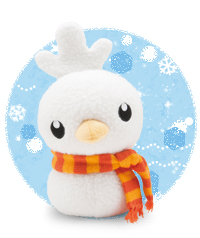 Pokéman" (Pokémon + snowman) Plushies - Pikachu, Mijumaru and Achamo [ぬいぐるみ ポケだるま(ピカチュウ、・ミジュマル・アチャモ)] (1,200yen each)
Pokémon Center Nagoya 10th Anniversary Commemorative Merchandise
The Pokémon Center Nagoya is celebrating their 10th anniversary and will be selling a number of limited commemoration items to celebrate. All items will be on sale from October 6th to November 11th, 2012. An Imageboard thread of all the merchandise has been posted and
can be viewed by clicking here
.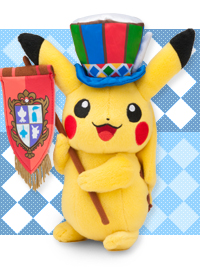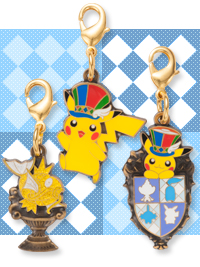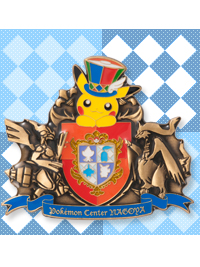 Pokémon Center Nagoya Plush Pikachu (ぬいぐるみ ピカチュウ ポケモンセンターナゴヤ) (1280 yen) / Metal Key Chain Set (メタルチャームセット ポケモンセンターナゴヤ) (450 yen) / Nagoya Pin - Emblem Design Ver. (ピンズ エンブレムデザインVer. ポケモンセンターナゴヤ) (630 yen)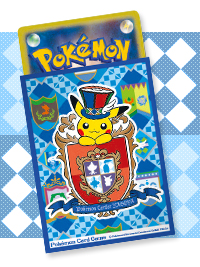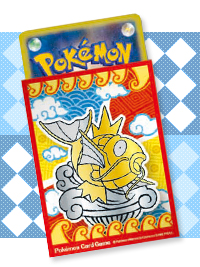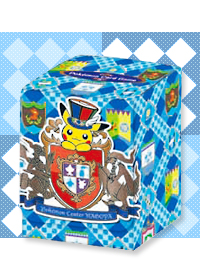 Pokémon Center Nagoya Deck Sleeve - Emblem Design Ver. (デッキシールド ポケモンセンターナゴヤ エンブレムデザインVer.) (380 yen) / Koiking (デッキシールド ポケモンセンターナゴヤ コイキング) (380 yen) / Emblem Design Ver. (デッキケース ポケモンセンターナゴヤ エンブレムデザインVer.) (380 yen)
Sources:
http://www.pokemon.co.jp/info/2012/09/120915_p03.html
and
http://www.pokemon.co.jp/info/2012/09/120915_p02.html
and