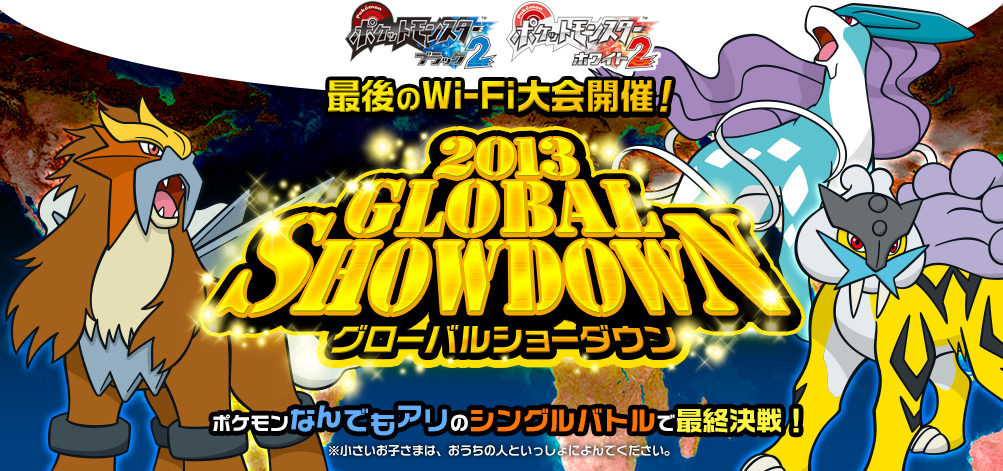 Region:
International
Registration Period:
July 19th, 2013 at 13:00 until July 25th, 2013 at 23:59
Tournament Period:
July 26th, 2013 at 00:00 until July 29th, 2013 at 23:59
Battle Type:
Single Battle
Pokémon Restrictions:
National Dex
Banned Pokémon:
Chatot
The 2013 Global Showdown tournament for Black 2 & White 2 is open to all regions to participate against each other but is limited to 50,000 participants. There is three entry categories: Junior (born after 2002), Senior (born between 1998 and 2001) and Master (born before 1997). The moves Dark Void and Sky Drop can't be used. Soul Dew can't be held by a Pokémon.
Our Pocket Monsters Black 2 White 2 Wi-Fi Competitions page has been updated with the details from this tournament.
Source:
http://ja.pokemon-gl.com/about/sp/gs2013/