The official Pokémon website
revealed last week
that the first ever Pokémon Game Show (ポケモンゲームショー) will be held at Tokyo Big Site (東京ビッグサイト) August 17th, 2013 and August 18th, 2013. Admission is free to the event. Robert from Pokémon Smash will also be in attendance and there will be a lottery to determine who can battle them at the event. This will be the first time that people will be able to play the demo for Pokémon X and Pokémon Y.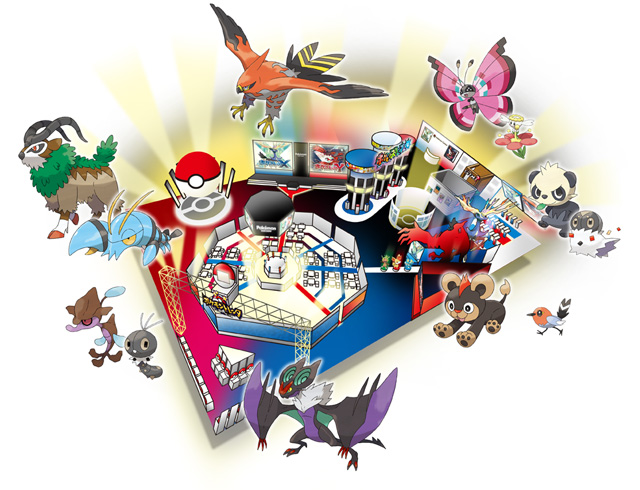 Champions' Pokémon Event Distribution
Players of the Japanese version of Pocket Monsters Black 2 and White 2 will be able to download 1 of the 7 Champions' Pokémon. Below is a chart of the Pokémon that players will be able to choose from and their corresponding Champion and game.
In addition, Limited edition original T-shirts of the Pokémon Game Show, Pokémon Center merchandise and
Pokémon Center 'Pokémon of the Area' Figure Beaded Straps
will be available to purchase.
Pocket Monsters Black 2 White 2 / Scramble U Battle Corners
Areas will be set aside for gamers to play and battle each other in Pocket Monsters Black 2 White 2. Also there will be an area for
Pokémon Scramble U
with vending machines for people to purchase NFC figures. The Pokémon Game Show event also marks the first time that players will be able to get Black Kyurem and White Kyurem NFC figures for the game.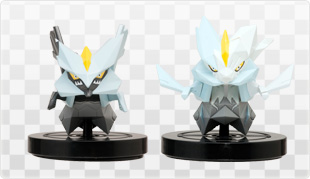 Pokémon Tretta
Visitors will be able to receive a
special Pikachu Rookie Tretta
on a first come first serve basis. To promote the 16th Pocket Monsters movie, a special
Red Genesect Trophy Tretta
can be obtained if players defeat it in the Challenge Cup.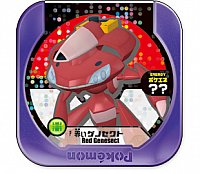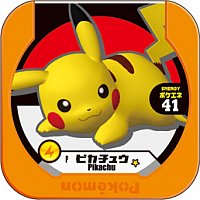 This will also be the first time that people will able to play
Pokémon Tretta Lab for Nintendo 3DS (ポケモントレッタラボ for ニンテンドー3DS)
. The application will be released in Japan on August 10th, 2013. Tretta players are welcomed to bring their Tretta's to try them out in the Tretta Lab.