It was announced that British actor and comedian
Johnny Vegas
will host the Pokémon X and Y Battle Tournament 2014 Finals in London on Saturday April 26th, 2014 at
The Music Room
.
Full details of the event are in our previous news article
.
The Pokémon Company also announced a programme to help promote public transport in London by attempting to get Pikachu on a London
double decker bus
.
Press release pictures are on the Imageboard
.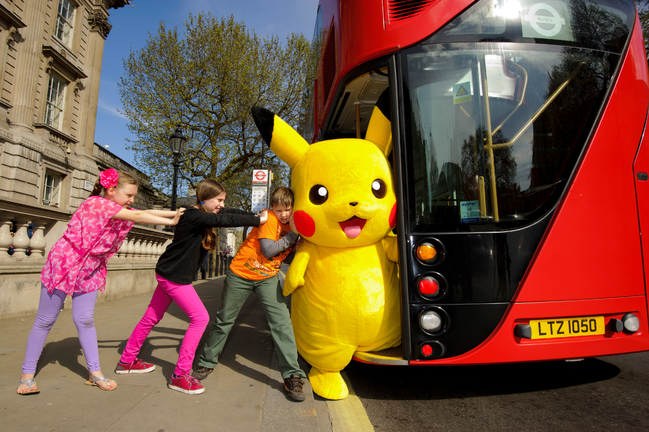 Press Release
Londoners are celebrating Year of the Bus in 2014, and part of a programme of on-going events to mark the occasion, Transport for London and Pikachu teamed up to answer a question they've been ruminating over... that is just how do you get Pikachu on a bus? This is how they got on...