The official Nintendo Hong Kong website has announced that
Diancie
will be distributed to players of
Pokémon X, Pokémon Y
,
Pokémon Omega Ruby or Pokémon Alpha Sapphire
on October 15th, 2015 and October 29th, 2015. Players needed to login to Facebook in order to receive a code.
Diancie is similar to the one distributed in Japan in 2014 for the 17th Movie in theaters
.
A DVD for the 17th movie will also be available
.
Diancie Information
Level: 100
OT: Universe
Moves:
Diamond Storm
,
Moonblast
,
Reflect
and
Return
Item: Normal Gem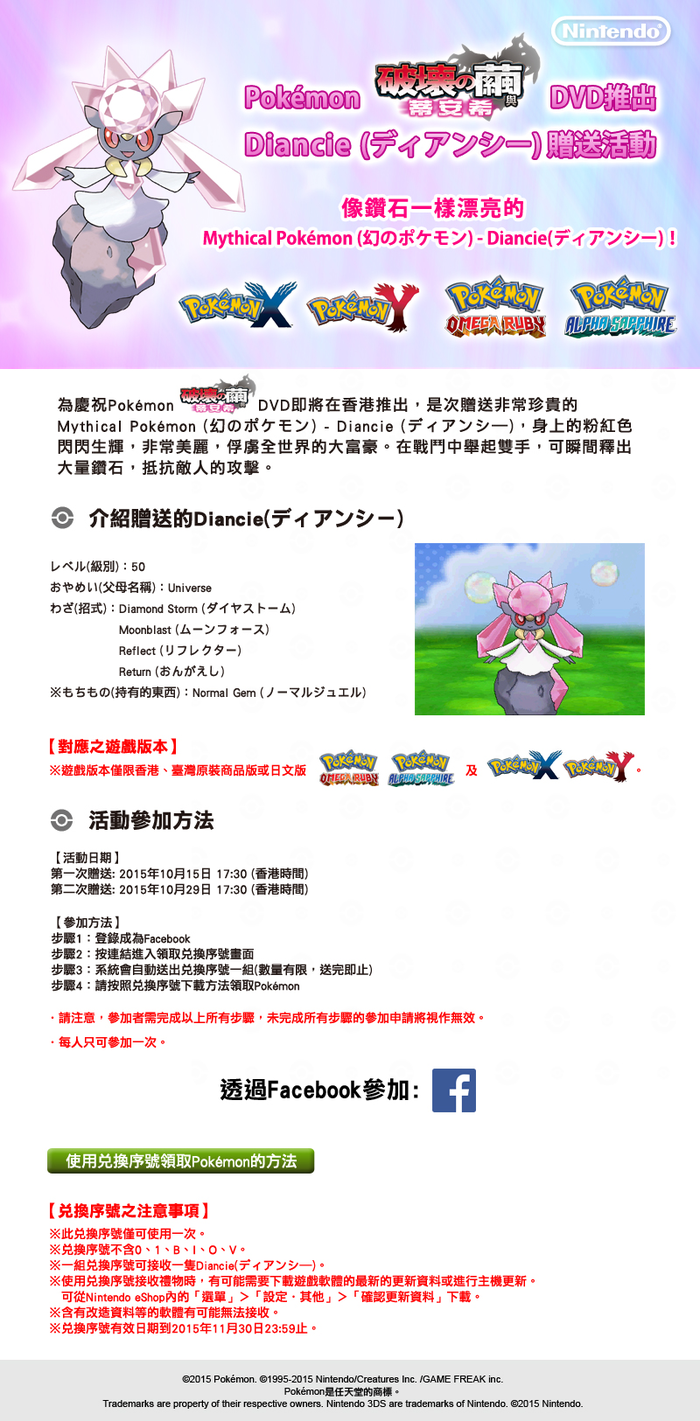 Sources:
http://www.nintendo.com.hk/event/pokemon_event_2015diancie.htm
,
https://www.facebook.com/Nintendo.hk/posts/1671300976419712
and
http://www.nintendo.com.hk/event/pokemon_event_2015diancie_data.htm