Pokémon Snap​
will be available to purchase for the Nintendo Wii U Virtual Console in North America on January 5th, 2017 for $9.99.
Catching Pokémon is a snap!
Travel to Pokémon Island and meet Professor Oak to begin a safari to take the best possible photographs of 63 different Pokémon. The island has many types of climates and environments to explore, along with secret activities and hidden passages to discover. Some of the Pokémon can be a little shy and won't pose for the camera unless you tease them with special items! After you're done, submit one picture of each Pokémon to Professor Oak, and he'll judge it based on size, pose, technique, and number of Pokémon captured. Start practicing if you want to snap the perfect shot!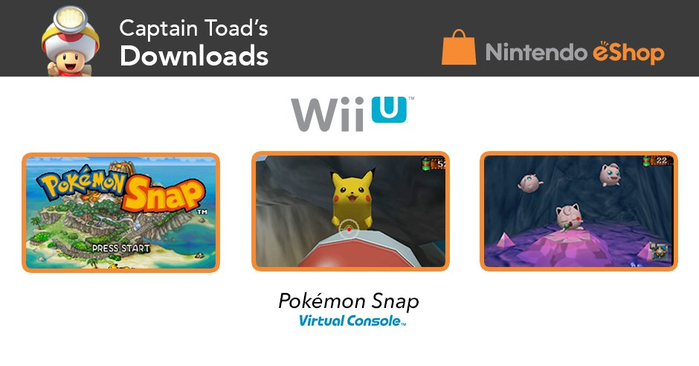 Virtual Console
This classic game is part of the Virtual Console service, which brings you great games created for consoles such as NES™, Super NES™ and Game Boy™ Advance. We hope you'll enjoy the new features (including off-TV play) that have been added to this title.
Source:
http://www.nintendo.com/games/detail/pokemon-snap-wii-u