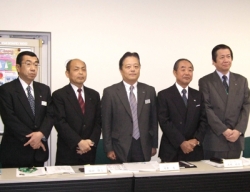 The December 8th company meeting for SHOWA NOTE Co., Ltd. headquartered in Tokyo, Japan explained that the sales of Pokemon products has been good and they have decided to expand their line of merchandise.
In a slumping economy, the company reported that the sales of character related merchandise is not affected and the sales of Pokemon products are outstanding. Therefore SHOWA NOTE Co., Ltd. is going to increase their production 30 percent next year, hoping to expand the company's products market share rapidly.
Showa Note is a large distributor of Pokemon related stationary products in Japan. Some of their merchandise can be
viewed here.
Source:
http://www.nichima.co.jp/news/entry/186.html