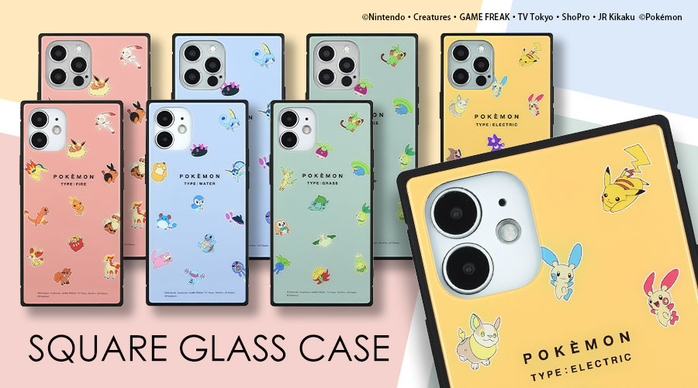 Here comes the Square Glass Cases for iPhone 12 featuring cute designs of Fire, Water, Grass, and Electric Pokémon types. It features double-injection construction of 9H tempered glass and the TPU (Thermoplastic Polyurethanes) bezel prevents scratches as well as protects against minor vibrations and shocks! They come with a convenient strap hole for attaching a phone strap.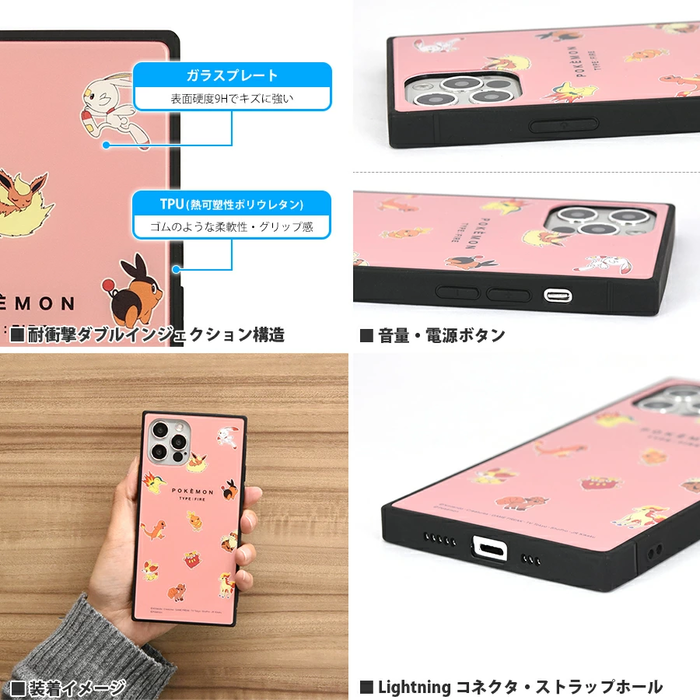 Product Details:
There are four types in the lineup: Fire, Water, Grass, and Electric
Compatible models: iPhone 12 mini, iPhone 12/12 Pro
Distributed by: Gourmandise Inc.
Release date: Early February 2021
Price: 3,168 yen each (tax included)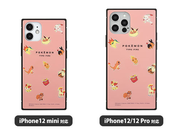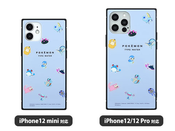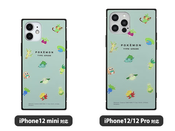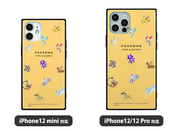 Models:
Square Glass Case for iPhone12/12 Pro - POKE-686A - Fire Type - JAN: 4550213042558
Square Glass Case for iPhone12/12 Pro - POKE-686B - Water Type - JAN: 4550213042565
Square Glass Case for iPhone12/12 Pro - POKE-686C - Grass Type - JAN: 4550213042572
Square Glass Case for iPhone12/12 Pro - POKE-686D - Electric Type - JAN: 4550213042589
Square Glass Case for iPhone12 mini - POKE-685A Fire Type - JAN: 4550213042510
Square Glass Case for iPhone12 mini - POKE-685B Water Type - JAN: 4550213042527
Square Glass Case for iPhone12 mini - POKE-685C Grass Type - JAN: 4550213042534
Square Glass Case for iPhone12 mini - POKE-685D Electric Type - JAN: 4550213042541
Source:
https://www.pokemon.co.jp/goods/2021/02/210205_ph01.html
and
https://www.gourmandise.jp/shopbrand/ct1029/