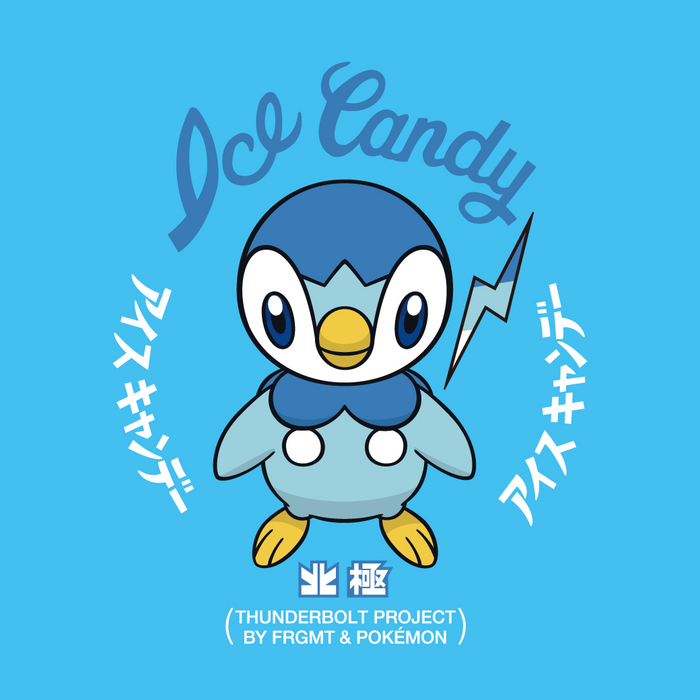 Shinsaibashi PARCO will open a pop-up store for a limited time for the joint project "THUNDERBOLT PROJECT" by Hiroshi Fujiwara and POKÉMON. The project, which started in 2018, has gained popularity not only in Japan but also overseas as well in cities such as New York, Ginza, Shibuya, Beijing, Shanghai, and Taipei. This time, pop-up stores will be held in Tokyo, Sendai, Kanazawa, Nagoya, and Hiroshima starting on August 7th, 2021 and in Shinsaibashi PARCO from August 11th, 2021.
The pop-up store will feature a lineup of items featuring everyone's favorite Pokémon, Pochama.
High resolution images from the press release have been added to an Imageboard thread
.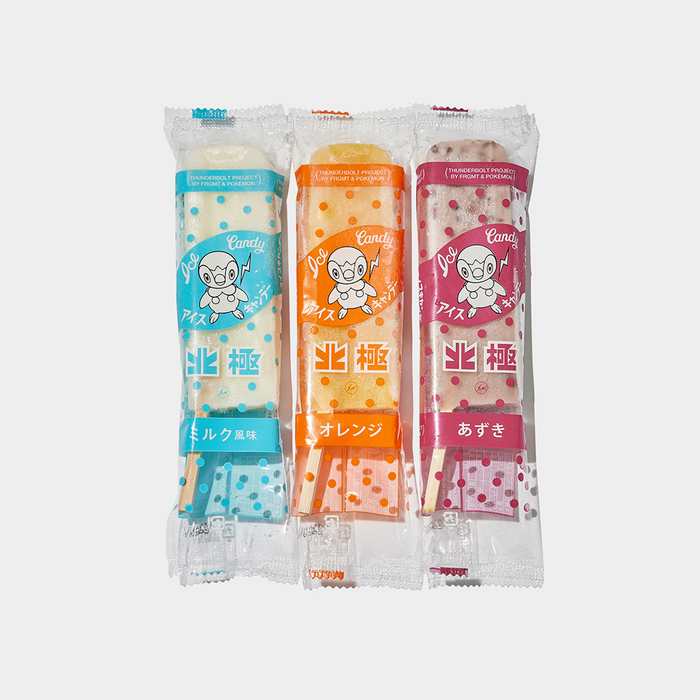 In addition to apparel and miscellaneous goods, special popsicles will be available from
Hokkyoku Ice
, a very popular popsicle maker in the Kansai region that has been producing handmade popsicles one by one since its establishment in 1945. The standard package has been changed to THUNDERBOLT PROJECT original packaging. There will be three types: milk flavor, orange flavor, and azuki flavor.
Item Lineup:
MASCOT POCHAMA - 4,400 yen
PLUSH POCHAMA - 17,600 yen (tax included)
Hokkyoku Ice POCHAMA - 275 yen each (tax included)
POCHAMA T-SHIRT (White and Black)
POP UP INFORMATION
MONTOAK
Dates: Aug. 7 - Aug. 22, 2021
Address: 6-1-9 Jingumae, Shibuya-ku, Tokyo
Instagram: @montoak_omotesando
Please note that the cafe and the pop-up are separate.
M.D.STORE
Dates: 8/7-8/22, 2021
Address: 2-6-15-2F Osu, Naka-ku, Nagoya City, Aichi Prefecture
Instagram: @m.d.store_jbv
mezzanine
Period: 8/7-8/22, 2021
Address: 86-1-2F, Kenmachi, Kanazawa, Ishikawa, Japan
Instagram: @milestones_official
ReVoLuTioN
Dates: 8/7-8/22, 2021
Address: 2F, 2-10-10 Chuo, Aoba-ku, Sendai City, Miyagi Prefecture
Instagram: @revolution_sendai