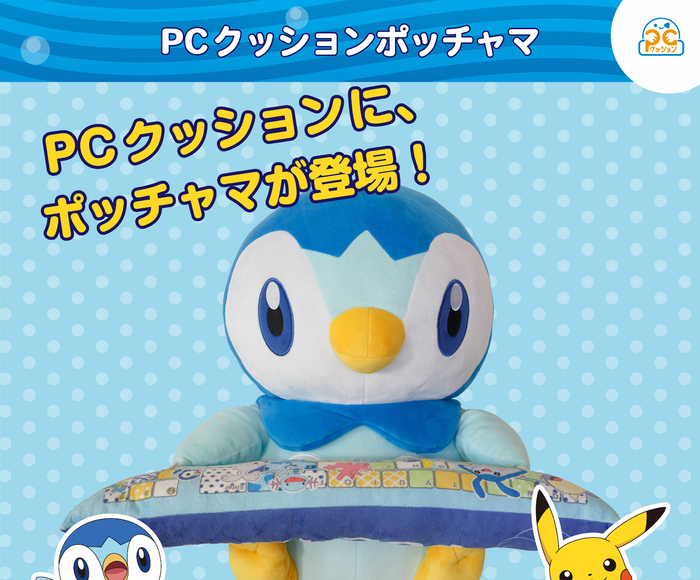 The practical plush PC Cushion now features Pochama! If you hold Pochama between your desk and your body, you can work on your computer in a relaxed posture. The attached armrest has many Pokémon printed on it, and can be removed. With Pochama, everyday computer work and study at your desk will be fun.
High resolution product pictures have been added to an Imageboard thread
.
The included armrest is filled with cute water-type Pokémon! You can put your arms on the armrest to avoid arm fatigue. The armrest is removable, so you can use the plush cushion with the armrest, the plush cushion by itself, or the armrest by itself, making it a 3-way set that can be used in different situations.
Pochama appears in the anime as Hikari's partner Pokémon, and its cute appearance is impressive. The Pochama will be delivered to you as a large plush toy. It's sure to make even the most casual moments more enjoyable! If you hold the cushion between your desk and your body, you can enjoy working on your PC in a comfortable and soothing position.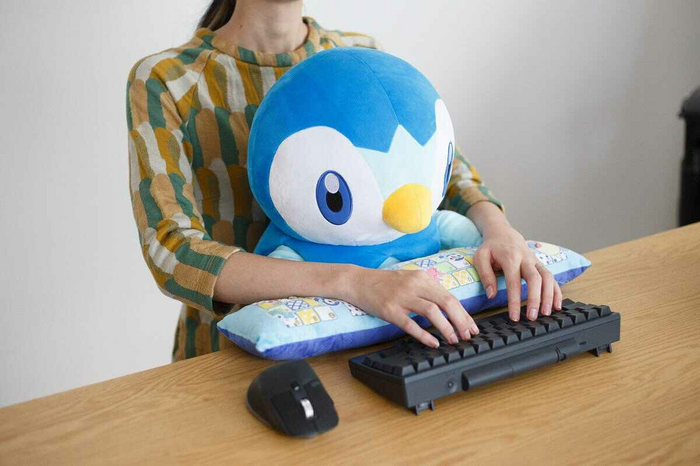 Product Details:
Name:
Plush PC Cushion Pochama (PCクッション ポッチャマ)
Distributor:
Premium Bandai
Scheduled Delivery Date:
January 2022
Reservation Period:
October 29th, 2021 to November 12th, 2021
Price:
5,720 yen (tax included)
Set Includes:
1 plushie, 1 armrest
Product Size:
Approx. 47 cm (width) x 40 cm (height) x 30 cm (depth)
Product Material:
Polyester, synthetic rubber, UP
Production Area:
China
Sources:
https://www.pokemon.co.jp/goods/2021/10/211029_to03.html
,
https://p-bandai.jp/item/item-1000165854/
and
https://p-bandai.jp/press/2021/10/1000011777/