Pokémon Café ReMix has been downloaded over 10 million times and to celebrate, its has been anounced that there will be an Appreciation Campaign for 7 days from November 12th, 2021 until November 19th, 2021.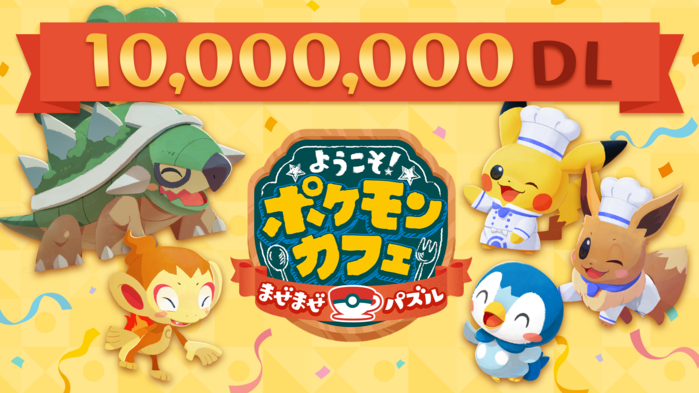 Celebrating 10 million downloads! 7-day Great Appreciation Campaign!
We're happy to announce that the total number of downloads for Pokémon Cafe Remix has surpassed 10 million! We'd like to take this opportunity to thank you once again for the many people who are currently playing the game after the relaunch! In celebration of the 10 million downloads, we're offering the following campaigns and gifts to everyone!
① Everyone will receive 5,000 golden acorns as a present
You will receive this gift when you log in to the game between November 12th, 2021 at 15:00 and November 19th, 2021 at 14:59. Please check your in-game gift box after logging in.
② 7 Days of Continuous Gifts
You will be able to receive a daily gift of super powerful items in the in-game store for 7 days.
The following is a list of the items that are available:
November 12th, 2021 at 15:00 - Stamina Crystal ∞ 15min
November 13th, 2021 at 15:00 - Vertical Megaphone Maker∞ 30 minutes
November 14th, 2021 at 15:00 - Rare Tart M (10 pieces)
November 15th, 2021 at 15:00 - Horizontal Megaphone Maker∞ 30 minutes
November 16th, 2021 at 15:00 - Horizontal Megaphone Maker∞ 30 minutes
November 17th, 2021 at 15:00 - Skill Plus∞ 15 minutes
November 18th, 2021 at 15:00 - Heaping Helping Ticket (2 pieces)
Source:
https://www.poke-maze.jp/news/detail/13.html