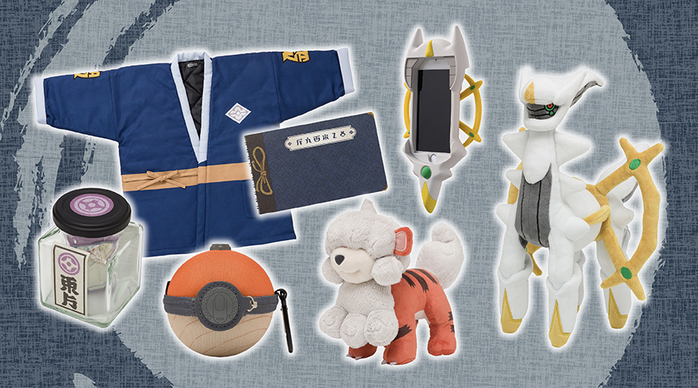 On January 28th, 2022, goods commemorating the release of the Nintendo Switch game Pokémon LEGENDS Arceus will appear at the Pokémon Center! The lineup includes plushies of Guardie (Hisui Form) and Arceus, as well as miscellaneous goods and stationery with motifs of items that appear in the game, all of which feature the charm of the game. To celebrate the release of Pokémon LEGENDS Arceus, the Invitation to the Hisui Region Campaign is being held at Pokémon Centers nationwide until February 28th, 2022!
Please note that the release may be postponed or cancelled due to the situation in the production area. Please be aware of this beforehand.
At the Amazon.co.jp Pokémon Store, pre-orders for products with a (★) will be starting on January 28th, 2022 and sales starting on February 5th, 2022, but due to the limited number of products available, they may be sold during the pre-order period.
All Pokémon Center stores will carry this line. There is a possibility that other Pokémon Stores will carry the product the week after the release date. In order to prevent the spread of COVID-19, some stores may change their opening hours or close temporarily.
Items: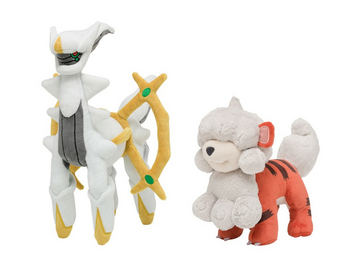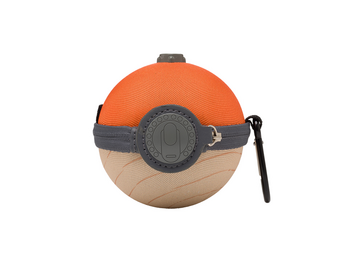 Plushie Arceus - 4,950 yen (★) | Plushie Gardie (Hisui Form) - 1,815 yen (★) | Hisui Monster Ball Style Pouch with Carabiner - 1,870 yen (★)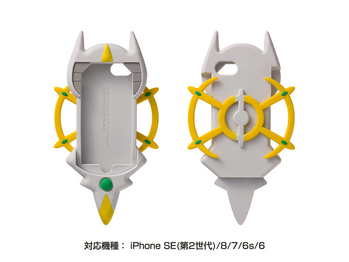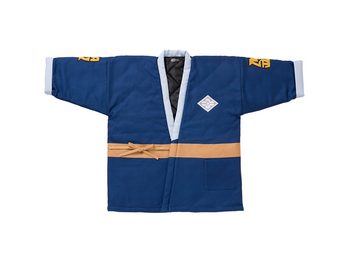 Arceus Phone Case for iPhone SE (2nd Generation) 8/7/6s/6 4,950 yen(★) | Hanten - Outfit of the Main Character of the Hisui Region - 6,930 yen(★)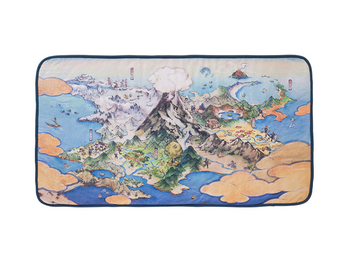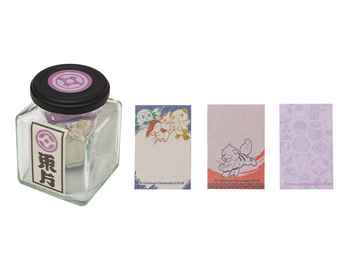 Blanket - Map of the Hisui Region - 2,860 yen (★) | Hisui Region Potion-style Sticky Note Set - 770 yen (★)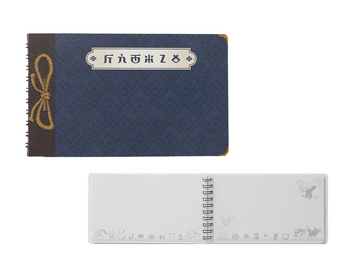 Hisui Region Pokémon Zukan-style Ring Notebook - 660 yen (★)
Item List (English):
Plushie Arceus - 4,950 yen (★)
Plushie Gardie (Hisui Form) - 1,815 yen (★)
Hisui Monster Ball Style Pouch with Carabiner - 1,870 yen (★)
Flat Pouches - Pokémon from the Hisui Region - 1,760 yen (★)
Key Chain - Monster Balls of the Hisui Region - 1,100 yen (★)
Netsuke - Hisui Region Amulet - 1,100 yen (★)
Arceus Phone Case for iPhone SE (2nd Generation) 8/7/6s/6 4,950 yen(★)
Eyeglasses Case - Pokémon of the Hisui Region - 1,650 yen (★)
Teacup - Pokémon of the Hisui Region - 1,320 yen (★)
Blanket - Map of the Hisui Region - 2,860 yen (★)
Hanten - Outfit of the Main Character of the Hisui Region - 6,930 yen(★)
A4 Clear File - Pokémon in the Hisui Region - 330 yen
Hisui Region Pokémon Zukan-style Ring Notebook - 660 yen (★)
Hisui Region Potion-style Sticky Note Set - 770 yen (★)
Hisui Region Mysterious Candy 3-can set (Soda Flavor) - 993 yen
Item List (Japanese):
ぬいぐるみ アルセウス 4,950円(★)
ぬいぐるみ ヒスイガーディ 1,815円(★)
ヒスイ地方のモンスターボール風 カラビナ付きポーチ 1,870円(★)
フラットポーチ ヒスイ地方のポケモンたち 1,760円(★)
キーホルダー ヒスイ地方のモンスターボール 1,100円(★)
根付 ヒスイ地方のみがわりおまもり 1,100円(★)
アルセウスフォン風スマホカバー for iPhone SE(第2世代)8/7/6s/6 4,950円(★)
メガネケース ヒスイ地方のポケモンたち 1,650円(★)
湯呑み ヒスイ地方のポケモンたち 1,320円(★)
ブランケット ヒスイ地方のマップ 2,860円(★)
ヒスイ地方の主人公の上着風 半纏 6,930円(★)
A4クリアファイル ヒスイ地方のポケモンたち 330円
ヒスイ地方のポケモンずかん風 リングノート 660円(★)
ヒスイ地方のきずぐすり風 ふせんセット 770円(★)
ヒスイ地方のふしぎなアメ風 キャンディ 3缶セット(ソーダ風味) 993円
Source:
https://www.pokemon.co.jp/goods/2022/01/220121_to01.html