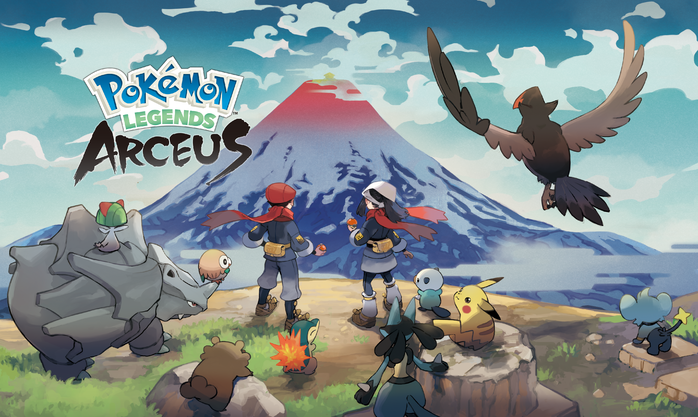 Nintendo has announced that a patch for Pokémon Legends: Arceus is now available bringing the games version to 1.1.1 and it can be updated by connecting your Nintendo Switch to the Internet. The update fixes some problems for a better gaming experience.
Pokémon Legends: Arceus - Ver. 1.1.1
On March 17, 2022, a new software update for Pokémon Legends: Arceus became available for download. Please take a moment to download and install this update while your Nintendo Switch console is connected to the internet.
Complete these steps
Connect the Nintendo Switch console to the internet.
From the HOME Menu, select the icon for the software you wish to update without starting the game or application.
Press the + or - Button on your controller, then select Software Update followed by Via the Internet.
Once the update is installed, the newest version number will be displayed on the title screen.
Ver. 1.1.1 (Released March 17, 2022)
Update Details

Fixed an issue where certain conditions would prevent players from obtaining the Shiny Charm even if they met the requirements. After updating the game, players who experienced this issue can obtain the Shiny Charm by speaking with Professor Laventon inside Galaxy Hall in Jubilife Village provided they meet the requirements.
Source:
https://en-americas-support.nintendo.com/app/answers/detail/a_id/57648/~/how-to-update-pok%C3%A9mon-legends%3A-arceus