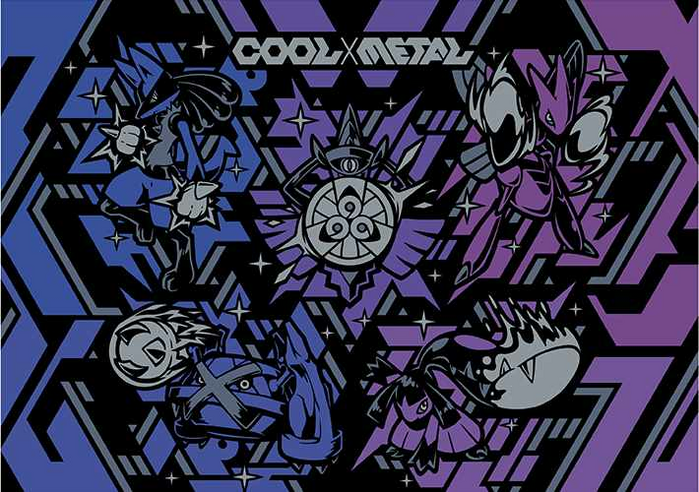 On Saturday, May 28th, 2022, the "COOL x METAL" line of goods, which coolly depict the moment when Metal-type Pokémon unleash their moves, will be available at the Pokémon Center! The metal figures of Metagross, Lucario and other Pokémon are perfect for interior decoration! JAM HOME MADE creates accessories with bold designs of Pokémon figures that are made of high-grade silver. The lineup also includes other items that are easy to use in everyday life, such as MOLESKINE's classic notebooks that can also be used in the office! Also, look out for stylish Pokémon art by the design group NC Empire. The Pokémon Center Online will begin selling these items on Thursday, May 26th, 2022 at 10:00 a.m.!
Please note that the release of these items may be postponed or cancelled due to the situation at the production site. Please be aware of this beforehand.
At the Amazon.co.jp Pokémon Store, pre-orders for products with a (★) will be starting on May 28th, 2022 and sales starting on June 4th, 2022, but due to the limited number of products available, they may be sold during the pre-order period.
All Pokémon Center stores will carry this line. There is a possibility that other Pokémon Stores will carry the product the week after the release date. In order to prevent the spread of COVID-19, some stores may change their opening hours or close temporarily.
NC Empire (NC帝國)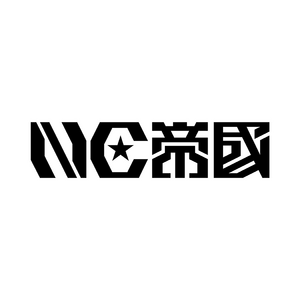 "NC Empire" is a unit that work mainly on pop and hardcore illustration/graphics. They focus on wide range of communication designs such as logo, illustration, CI/BI and promotion.
JAM HOME MADE (ジャム ホーム メイド)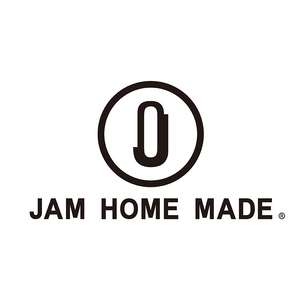 A unisex jewelry and accessory brand established in 1998. The brand concept is to propose "compassion" and "smiles," mainly through bridal rings, jewelry, and accessories which are worn close to the skin.
The brand name "JAM" is derived from "JAM SESSION." JAM SESSION is an improvised performance by a group of jazz musicians. Nowadays, the brand name refers not only to jazz, but also to various genres of music and art, and its main focus is on improvisation.
Moleskine (モレスキン)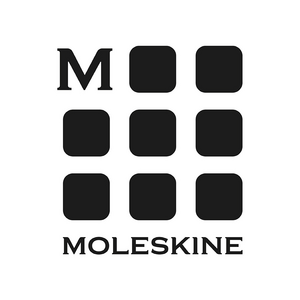 The Moleskine notebook is the heir and successor to the legendary notebook used by artists and thinkers over the past two centuries: among them Vincent Van Gogh, Pablo Picasso, Ernest Hemingway and Bruce Chatwin. Today Moleskine offers an eco-system of objects which inspires imaginations and fuels creative practice, versatile tools for both everyday and extraordinary journeys: notebooks, journals, bags, luggage, apps, writing instruments and reading accessories which complement each other in form and function, becoming an integral part of our personalities. Moleskine is a platform which celebrates talent, champions originality and cherishes long-term thinking.
Items: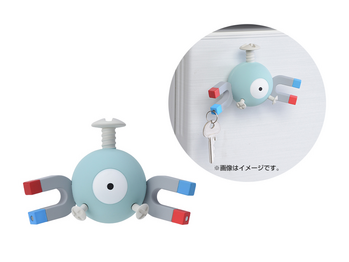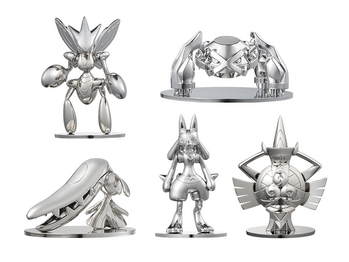 Magnet Key Hanger Coil - 2,860 yen (★) | Metal Figure COOL x METAL Hassam 4,400 yen Each (★)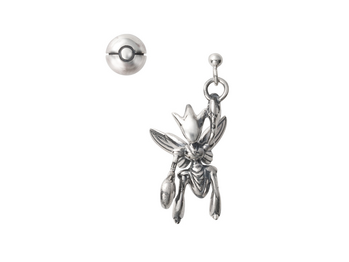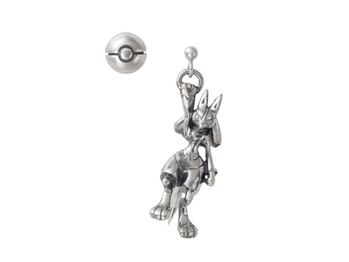 JAM HOME MADE Earrings COOL x METAL Hassam - 19,800 yen (★) | JAM HOME MADE Earrings COOL x METAL Lucario - 19,800 yen (★)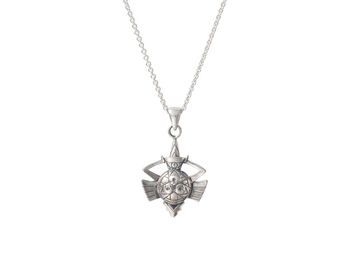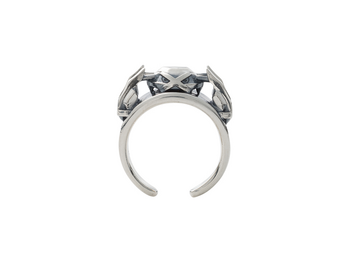 JAM HOME MADE Necklace COOL x METAL Gillgard - 17,600 yen (★) | JAM HOME MADE Ring COOL x METAL Metagross - 19,800 yen (★)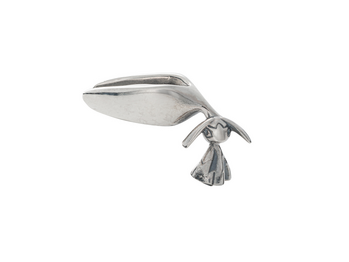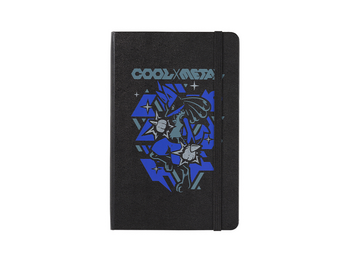 JAM HOME MADE Ear Cuff COOL x METAL Mawile - 17,600 yen (★) | MOLESKINE Classic Notebook COOL x METAL Medium Size Horizontal Ruled Lines - 3,300 yen (★)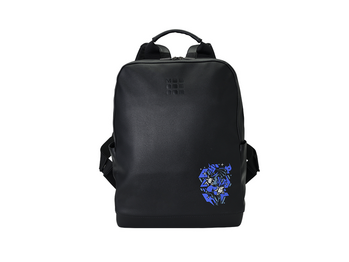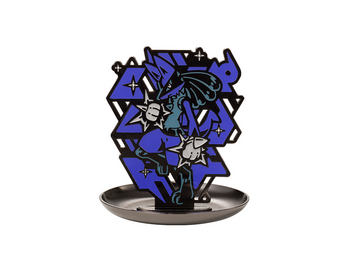 MOLESKINE Classic Backpack COOL x METAL - 24,200 yen (★) | Accessory Stand COOL x METAL - 2,970 yen (★)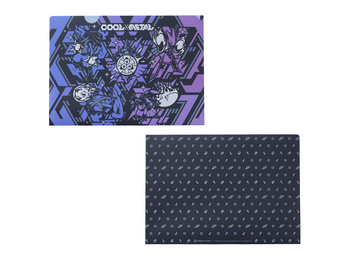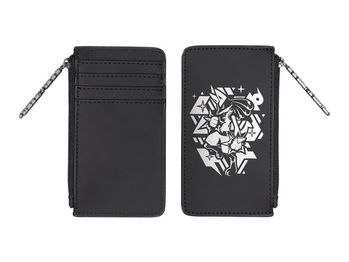 A4 Clear File COOL x METAL - 330 yen | Fragment Case COOL x METAL - 1,650 yen (★)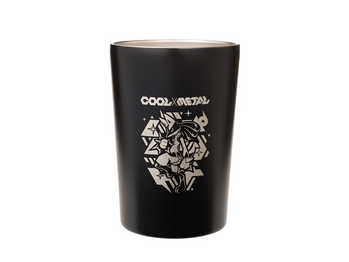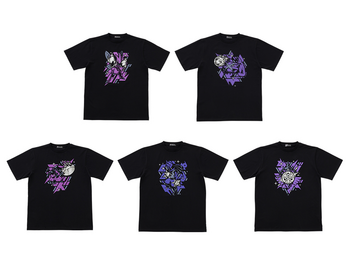 Stainless Tumbler COOL x METAL - 2,200 yen (★) | T-shirt Collection COOL x METAL (One size fits all) 5 types chosen at random - 2,750 yen
Item List (English):
Metal Figure COOL x METAL Hassam - 4,400 yen (★)
Metal Figure COOL x METAL Mawile - 4,400 yen (★)
Metal Figure COOL x METAL Metagross - 4,950 yen (★)
Metal Figure COOL x METAL Lucario - 4,400 yen (★)
Metal Figure COOL x METAL Gillgard - 4,400 yen (★)
JAM HOME MADE Earrings COOL x METAL Hassam - 19,800 yen (★)
JAM HOME MADE Earrings COOL x METAL Lucario - 19,800 yen (★)
JAM HOME MADE Ear Cuff COOL x METAL Mawile - 17,600 yen (★)
JAM HOME MADE Ring COOL x METAL Metagross No. 11 - 19,800 yen (★)
JAM HOME MADE Ring COOL x METAL Metagross No. 13 - 19,800 yen (★)
JAM HOME MADE Ring COOL x METAL Metagross No. 15 - 19,800 yen (★)
JAM HOME MADE Ring COOL x METAL Metagross No. 17 - 19,800 yen (★)
JAM HOME MADE Necklace COOL x METAL Gillgard - 17,600 yen (★)
MOLESKINE Classic Notebook COOL x METAL Medium Size Horizontal Ruled Lines - 3,300 yen (★)
MOLESKINE Classic Backpack COOL x METAL - 24,200 yen (★)
Accessory Stand COOL x METAL - 2,970 yen (★)
A4 Clear File COOL x METAL - 330 yen
Sticker Set COOL x METAL Metagross & Gillgard & Mawile - 660 yen
Sticker Set COOL x METAL Lucario & Hassam - 440 yen
T-shirt Collection COOL x METAL (One size fits all) 5 types chosen at random - 2,750 yen
Boxer Shorts COOL x METAL M - 1,430 yen (★)
Boxer Shorts COOL x METAL L - 1,430 yen (★)
Handkerchief COOL x METAL - 1,540 yen (★)
Magnet Key Hanger Coil - 2,860 yen (★)
Pins Set COOL x METAL Metagross & Gillgard & Mawile - 990 yen (★)
Pins Set COOL x METAL Lucario & Hassam - 660 yen (★)
Metal Card Case COOL x METAL - 1,870 yen (★)
Fragment Case COOL x METAL - 1,650 yen (★)
Gadget Pouch COOL x METAL - 2,200 yen (★)
PC / Tablet case COOL x METAL - 2,860 yen (★)
Stainless Tumbler COOL x METAL - 2,200 yen (★)
Pokémon Card game Rubber play mat COOL x METAL - 2,750 yen (★)
Pokémon Card game Playmat case COOL x METAL - 4,400 yen (★)
Pokémon Card game Double Deck Case COOL x METAL - 3,300 yen (★)
Pokémon Card Game Deck Shield Premium Gloss COOL x METAL Hassam - 913 yen (★)
Pokémon Card Game Deck Shield Premium Gloss COOL x METAL Lucario - 913 yen (★)
Pokémon Card Game Deck Shield Premium Gloss COOL x METAL Gillgard - 913 yen (★)
Item List (Japanese):
メタルフィギュア COOL×METAL ハッサム 4,400円(★)
メタルフィギュア COOL×METAL クチート 4,400円(★)
メタルフィギュア COOL×METAL メタグロス 4,950円(★)
メタルフィギュア COOL×METAL ルカリオ 4,400円(★)
メタルフィギュア COOL×METAL ギルガルド 4,400円(★)
JAM HOME MADE ピアス COOL×METAL ハッサム 19,800円(★)
JAM HOME MADE ピアス COOL×METAL ルカリオ 19,800円(★)
JAM HOME MADE イヤーカフ COOL×METAL クチート 17,600円(★)
JAM HOME MADE リング COOL×METAL メタグロス 11号 19,800円(★)
JAM HOME MADE リング COOL×METAL メタグロス 13号 19,800円(★)
JAM HOME MADE リング COOL×METAL メタグロス 15号 19,800円(★)
JAM HOME MADE リング COOL×METAL メタグロス 17号 19,800円(★)
JAM HOME MADE ネックレス COOL×METAL ギルガルド 17,600円(★)
MOLESKINE クラシック ノートブック COOL×METAL ミディアムサイズ 横罫 3,300円(★)
MOLESKINE クラシック バックパック COOL×METAL 24,200円(★)
アクセサリースタンド COOL×METAL 2,970円(★)
A4クリアファイル COOL×METAL 330円
ステッカーセット COOL×METAL メタグロス&ギルガルド&クチート 660円
ステッカーセット COOL×METAL ルカリオ&ハッサム 440円
Tシャツコレクション COOL×METAL (フリーサイズ) 2,750円
※全5種。絵柄は選べません。
ボクサーパンツ COOL×METAL M 1,430円(★)
ボクサーパンツ COOL×METAL L 1,430円(★)
ハンカチ COOL×METAL 1,540円(★)
マグネットキーハンガー コイル 2,860円(★)
ピンズセット COOL×METAL メタグロス&ギルガルド&クチート 990円(★)
ピンズセット COOL×METAL ルカリオ&ハッサム 660円(★)
メタルカードケース COOL×METAL 1,870円(★)
フラグメントケース COOL×METAL 1,650円(★)
ガジェットポーチ COOL×METAL 2,200円(★)
PC・タブレットケース COOL×METAL 2,860円(★)
ステンレスタンブラー COOL×METAL 2,200円(★)
ポケモンカードゲーム ラバープレイマット COOL×METAL 2,750円(★)
ポケモンカードゲーム プレイマットケース COOL×METAL 4,400円(★)
ポケモンカードゲーム ダブルデッキケース COOL×METAL 3,300円(★)
ポケモンカードゲーム デッキシールド プレミアム・グロス COOL×METAL ハッサム 913円(★)
ポケモンカードゲーム デッキシールド プレミアム・グロス COOL×METAL ルカリオ 913円(★)
ポケモンカードゲーム デッキシールド プレミアム・グロス COOL×METAL ギルガルド 913円(★)
Source:
https://www.pokemon.co.jp/goods/2022/05/220513_st01.html