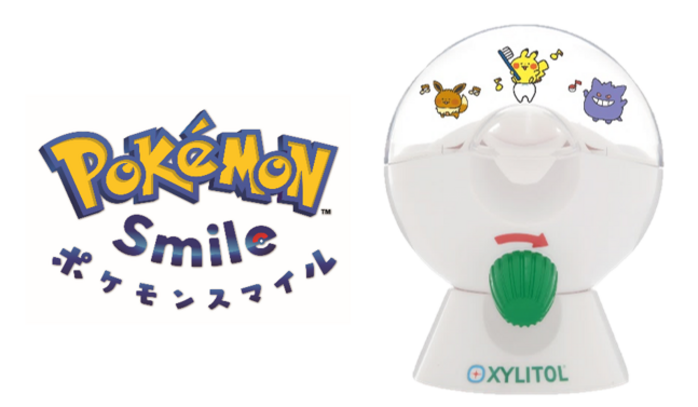 LOTTE, Pokémon Smile and the Japan Dental Association for children's dental and oral health have collaborated to create xylitol dispensers. The game application Pokémon Smile has also been updated with new Pokémon!
Images from the press release have been added to an Imageboard thread
.
LOTTE will be giving away xylitol dispensers to local governments across Japan that support the promotion of dental and oral health, and the first 100 xylitol dispensers will be given away to those who purchase the limited edition Xylitol Ramune for kindergarten and nursery schools through the Lotte Online Shop.
Outline of the campaign:
Period:
June 3rd, 2022 at 10:00 to June 30th, 2022 at 23:59 (Ends when all the supplies are gone)
Items:
One Pokémon Smile xylitol dispensers, one set of stickers for the dispensor, one set of reward stickers (with poster)
Number to be distributed:
First 100 units
Conditions for eligibility:
New purchases of xylitol ramune exclusively for kindergartens and nursery schools on the Lotte Online Shop with a subscription service (3 or more consecutive purchases).
Lotte Online Shop sales page:
https://lotte-shop.jp/shop/g/g105387/
Pokémon Smile Update Information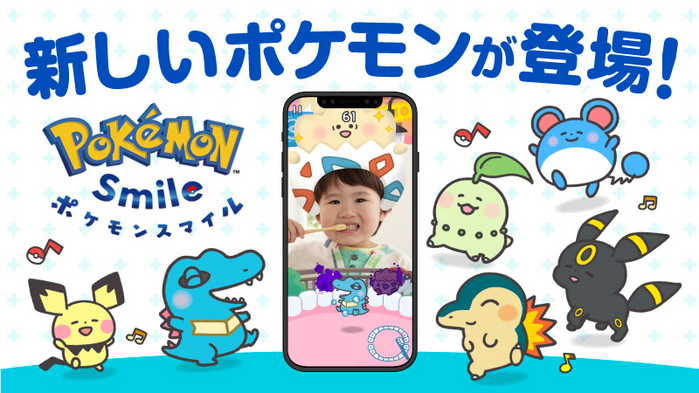 Pokémon Smile, a game application that makes brushing your teeth a fun habit, will be updated to Ver. 2.0.0 on June 3rd, 2022. With this update, you will be able to meet about 100 new Pokémon. New types of Pokémon caps can be worn while brushing your teeth and new decorative stickers can be used to decorate photos of you brushing your teeth will also be added, so you will be able to enjoy playing the game longer than ever.
Shigeyuki Koyama (小山茂幸), Executive Director of the Japan Dental Association, which supports Pokémon Smile commented, "The Japan Dental Association has long believed that it is important for children to develop toothbrushing habits not only to prevent tooth decay but also to prevent periodontal disease in the future.
The Japan Dental Association has long been promoting the importance of children brushing their teeth while they are still children, not only to prevent tooth decay, but also to maintain a good dental and oral health habit throughout their lives, including the prevention of periodontal disease in the future. With the cooperation of Pokémon, which offers the Pokémon Smile application to help children develop the habit of brushing their teeth with a post-brushing reward, and Lotte, which offers xylitol products, we aim to further promote the habit of toothbrushing."
Pokémon Smile iOS:
https://apps.apple.com/jp/app/id1512331079
Pokémon Smile Android:
https://play.google.com/store/apps/details?id=jp.pokemon.pokemonsmile