Build-A-Bear has announced that the Online Exclusive Growlithe Bundle is now available to order. The Growlithe's online exclusive bundle includes: a Growlithe with 5-in-1 Sound, a Growlithe Sleeper and a Growlithe Cape. The Online Exclusive Growlithe Bundle costs $70 USD.
Pictures of this plushie bundle have been added to an Imageboard thread
.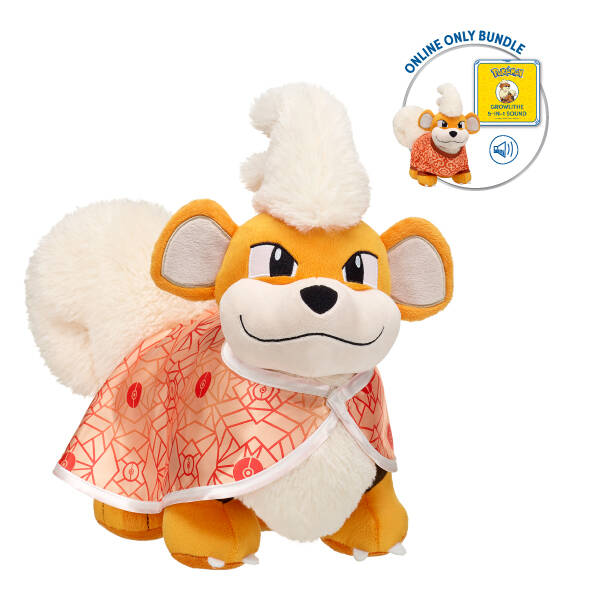 Online Exclusive Sylveon Bundle
Face any foe with the fearless Growlithe by your side! The loyal and trustworthy Growlithe makes a roaring fun addition to any Pokémon Trainer's collection. This Fire-type Pokémon has orange and black striped fur, a bushy tail, and fuzzy tufts of fur on its chest and head. Bark up some fun by bringing home your own Growlithe plush along with its orange cape, PJ sleeper and 5-in-1 sound chip included!
Price includes:
Growlithe with 5-in-1 Sound
Growlithe Sleeper
Growlithe Cape
Source:
https://www.buildabear.com/online-exclusive-growlithe-bundle/31396_31382_31383.html