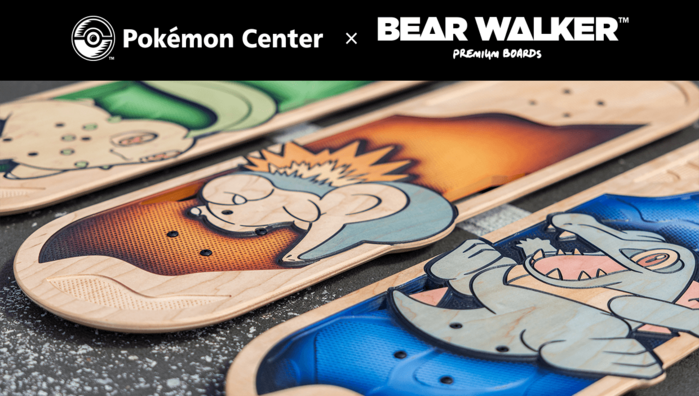 Johto fans, this one is for you! The next wave of limited edition Pokémon skateboard decks from Bear Walker are available at Pokémon Center UK, featuring Chikorita, Cyndaquil and Totodile!
High resolution photos from the press release have been added to an Imageboard thread
.
Pokémon Center UK and Bear Walker Announce Brand-New Limited Edition Skateboard Designs Featuring Johto First Partner Pokémon Chikorita, Cyndaquil and Totodile
London, United Kingdom – 24 May 2023 — Following the popular release of the Pichu, Pikachu and Raichu custom skateboard decks by industry craftsman Bear Walker earlier this year, The Pokémon Company International announced today that three new limited edition skateboard designs featuring the first partner Pokémon from Johto are now available exclusively at Pokémon Center in the UK.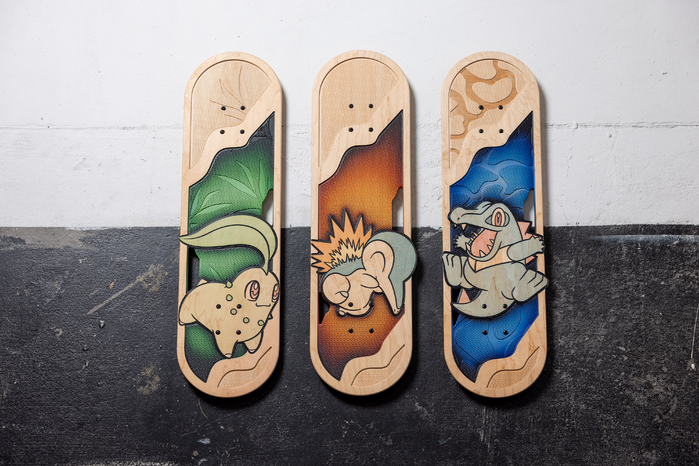 Each skateboard deck features a built-in textured surface and natural wood accents that complement a bold design of Chikorita, Cyndaquil or Totodile, who fans will remember from the Pokémon Gold and Pokémon Silver video games that originally launched in 2001 in Europe. Complete with stunning backgrounds that match each Pokémon's type and limited to just 250 units of each design, the skateboard decks also ship with decorative numbered cards and two wall mounts for display.
"I loved the Johto region as a child for how it expanded the Pokémon world on from the original Pokémon Red and Pokémon Blue games and introduced so many fun and interesting Pokémon," Bear Walker said. "As Pokémon Gold and Pokémon Silver were so important to me, I wanted to do something fresh and exciting for this collection. We have completely reworked the entire board, right down to the shape and handles, while still having the focus of the design being on the Pokémon themselves to let them shine."
Source:
https://pokemon.gamespress.com/Pokemon-Center-UK-and-Bear-Walker-Announce-Brand-New-Limited-Edition-S