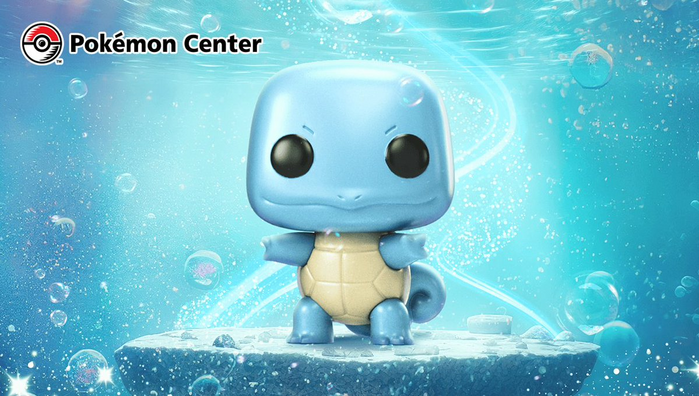 Surf's up! The Squirtle Pearlescent Pop! Vinyl Figure by Funko features a luminous pearlescent finish and a Pokémon Center exclusive sticker, the new limited edition Pokémon Center x Original Funko Pop! Pearlescent Squirtle (bubble) beams! It is available starting on August 29th, 2023 for $14.99 USD.
A Pop! of Pearlescence
Bring some bright shimmer to your collection with this Squirtle Pop! figure featuring beautiful pearlescent coloring. This highly collectible figure from Funko can be found only at Pokémon Center.
Shimmering pearlescent coloring
Water-type first partner Pokémon from the Kanto region
Part of Funko's collection of Pokémon Pop! figures
Made by Funko for Pokémon Center
Item Dimensions: 3.5 x 2.5 x 4.5 IN
Country Of Origin: Made in Vietnam
Materials: Vinyl
Recommended Age: 6+ Years
Item Weight: 4.6 OZ
SKU: 703-96787
Source:
https://www.pokemoncenter.com/product/703-96787/squirtle-pearlescent-pop-vinyl-figure-by-funko