Welcome to PocketMonsters.net
PocketMonsters.net
is a fansite dedicated to all things Pokémon (ポケモン) and Pocket Monsters (ポケットモンスター). We are the premier site for news and information about all aspects of the franchise from around the world. We cover the
Anime
,
indexing the music
, the
Trading Card Game
, the
Games
, the
variety shows
, have a
large imageboard
,
forum
and much more.
Follow us on Twitter
and
Subscribe to our RSS Feed
for the latest updates!
Latest News

04 Dec
02 Dec
30 Nov
28 Nov
Upcoming Episodes
New titles are revealed in various publications such as: TV guides, childrens' magazines, anime magazines, promotional posters and videos, official websites and official television programs. Titles and their translations are added to our
episode guide
and the chart below when the titles are revealed.
Dec 04
Niantic officially announced Trainer Battles which were
teased about in the past few days on social media
. The feature will be available later in December 2018.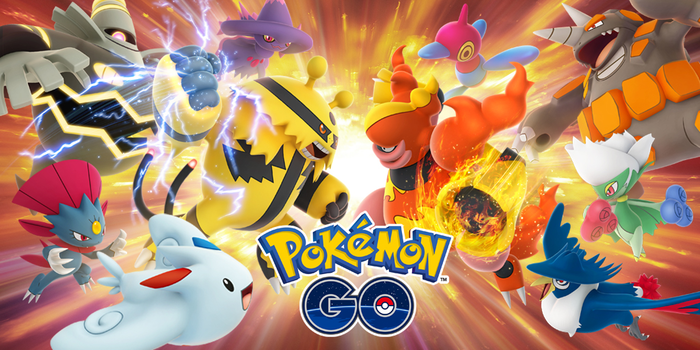 COMING SOON: Show your skills with Pokémon GO Trainer Battles!
Trainers, From encountering and catching your first Pokémon to assembling a powerful team to take on a Legendary Pokémon in Raid Battles, you have certainly built incredible skills as a Trainer over the last two years. Are you ready for the next big challenge? Show off your skills against others with Trainer Battles, coming soon to Pokémon GO!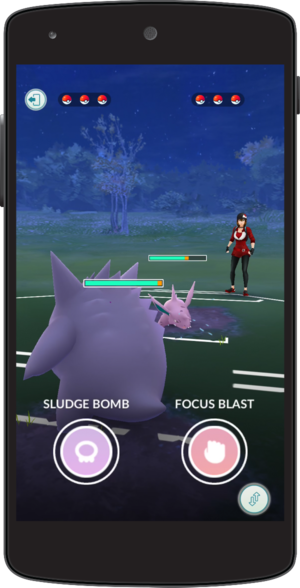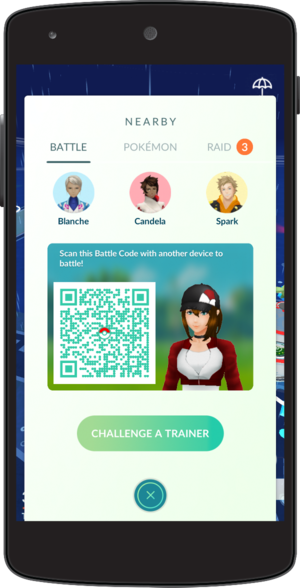 Beginning this month, Trainer Battles will allow you to challenge a friend or another Trainer at any time! Challenge another Trainer using a Battle Code, assemble a team of three Pokémon, and see who comes out on top! When Trainer Battles are completed, both participants will receive great rewards, including a chance at rare Evolution items.
In order to ensure an even playing field, Trainers must compete in the same Trainer Battle League, which determines the CP limit for the participating Pokémon. Strength alone will not ensure victory! Whether you're battling with a Caterpie or a Mewtwo, the cleverer and more strategic Trainer will have an advantage.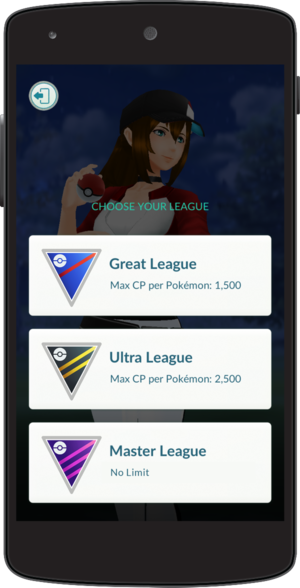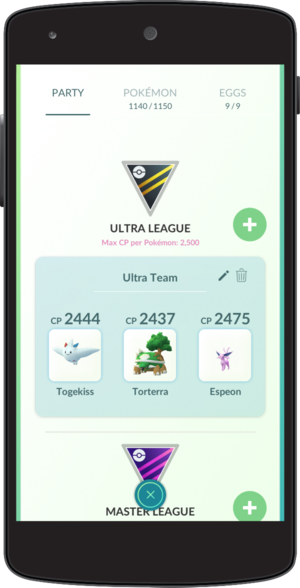 Battles are fast-paced and real-time, so don't expect to wait your turn! Your selected team of Pokémon will be able to execute both their Fast Attack and Charged Attack moves. In preparation for battle, you'll even be able to use Stardust and Candy to unlock a bonus Charged Attack for your Pokémon. Timing is important! If you use your head and keep an eye on your opponent's moves, you may be able to deploy a Protect Shield to save your Pokémon from critical damage. But you only have a limited number of these shields before your Pokémon will be left defenseless.
While Trainers will usually have to be nearby in order to initiate a Trainer Battle, Ultra Friends and Best Friends can challenge each other from any distance. So, near or far, you can battle with your closest friends!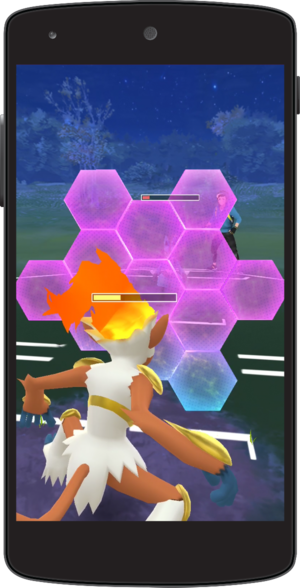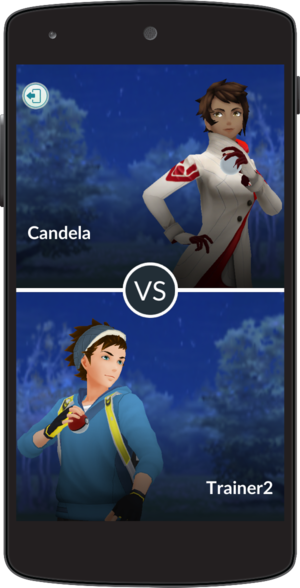 Looking to learn the ropes or sharpen your budding battle skills? Team leaders Spark, Candela, and Blanche are eager to test your bravery! You can earn rewards once per day when training with a team leader, including Stardust to help power up your Pokémon. Work toward earning an Ace Trainer medal!
It's up to you to get your Pokémon into shape! The only way you'll become a Trainer Battle master is to get out there and GO!
Source:
https://pokemongolive.com/en/post/trainerbattles/

Article edited on 2018-12-04 03:49:53 by Sunain
Dec 02
Nintendo has announced that starting on December 14th, 2018, players of Super Smash Bros. Ultimate that also have played
Pokémon: Let's Go, Pikachu! / Pokémon: Let's Go, Eevee!
and have a save file on their Nintendo Switch system, will unlock the Partner Pikachu or Partner Eevee spirits. They can also be unlocked by completing challenges too.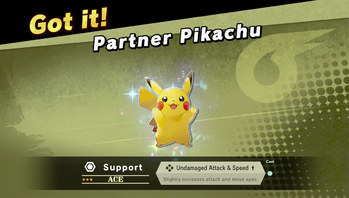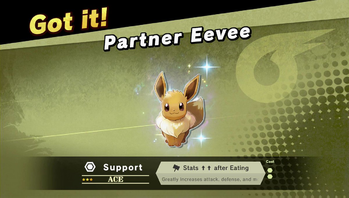 Source:
https://twitter.com/NintendoAUNZ/status/1069040555672383488

Article edited on 2018-12-02 10:09:00 by Sunain
Nov 30
Niantic has teased that Player vs Player (PvP) Trainer Battles will be added in an upcoming update for Pokémon GO. When designing Trainer Battles, Niantic wanted to create an experience that everyone can enjoy and ensure that different kinds of Pokémon can show their strengths! With Leagues in Trainer Battles, Niantic hopes to create a system that's accessible to many Trainers.
The introduction of Trainer Battles brings along with it three Pokémon GO Trainer Battle Leagues: Great, Ultra, and Master! Trainers will need to choose a league before going into a Trainer Battle, with each league having different maximum Pokémon CP limits. While Pokémon with high CP might be a big advantage in Master League battles, Trainers will have to think more strategically when battling in the Great and Ultra Leagues, where there are specific CP limitations.
Battle League's requirements:
Great League: 1,500 CP limit per Pokémon
Ultra League: 2,500 CP limit per Pokémon
Master League: No CP limit per Pokémon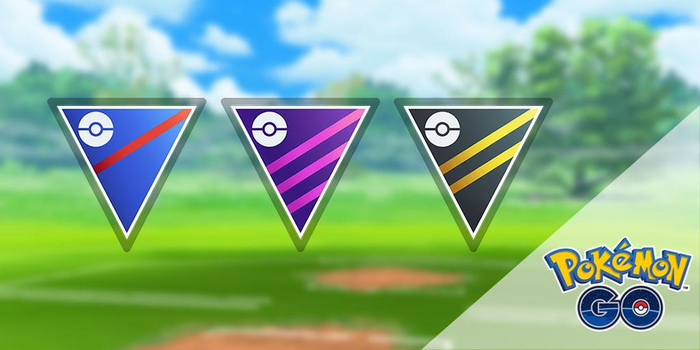 Source:
https://twitter.com/PokemonGoApp

Article edited on 2018-11-30 04:41:30 by Sunain
Nov 28
In celebration of the arrival of
Pokémon: Let's Go, Pikachu! and Pokémon: Let's Go, Eevee!
, outfits inspired by the ones Brock and Misty's wear in the new games are now available to purchase in Pokémon GO.
Screenshots showing off these new outfits have been added to an Imageboard thread
.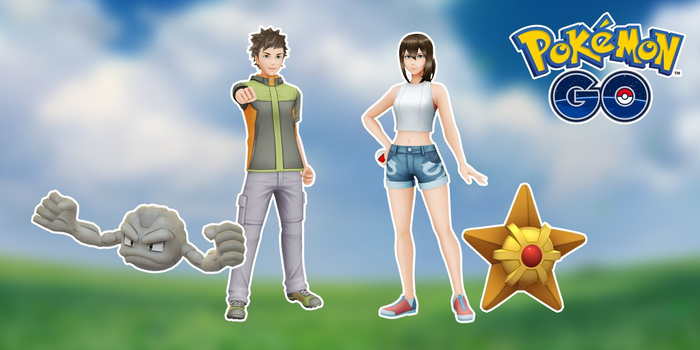 Avatar Outfit Coin Costs:
Brock's Shirt: 300 Coins
Brock's Pants: 250 Coins
Brock's Shoes: 150 Coins
Misty's Top: 200 Coins
Misty's Shorts: 200 Coins
Misty's Shoes: 150 Coins
@PokemonGoApp - November 27th, 2018
In celebration of the arrival of #PokemonLetsGo, avatar items inspired by familiar Gym Leaders from the Kanto region are now available for purchase in the Style Shop. Do you know who these avatar items are inspired by?
Source:
https://twitter.com/PokemonGoApp/status/1067946310567903237

Article edited on 2018-11-28 10:34:53 by Sunain
Nov 28
ThinkGeek has added the officially licensed
Pokémon Poké Ball Waffle Maker
to their inventory of items. It costs $34.99 USD but free shipping is only available on orders $75 USD or more.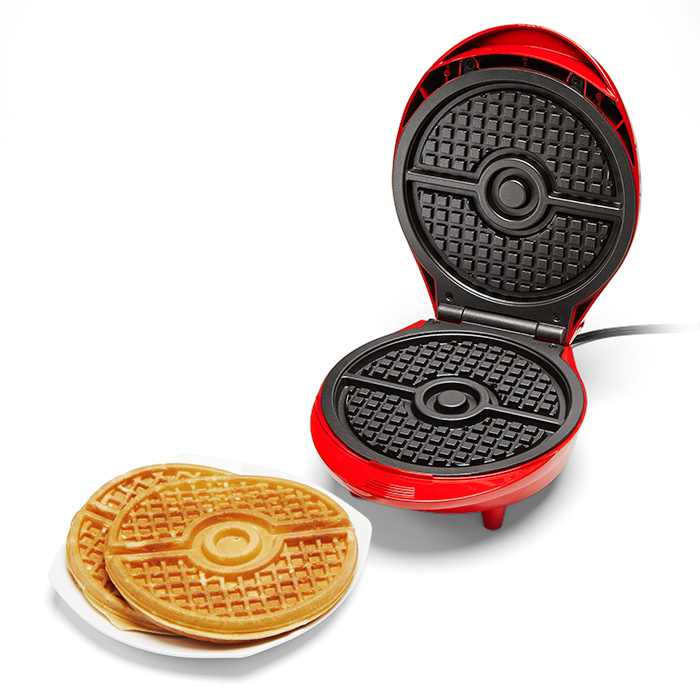 Product Description:
Mix up two of the best things ever! For those of you who are like us and use your ovens mainly to reheat pizza and tell the time, we've created a way for you to make flawless, edible versions of the Poké Ball without all the culinary expertise.
This Pokémon Poké Ball Waffle Maker makes big 7" diameter Poké Ball waffles. All you have to do is plug it in, pour your batter onto the non-stick cooking plate, and allow it to cook for 4-5 minutes. From of the waffle maker will emerge one warm, golden, tasty waffle that looks a lot like a Poké Ball! Be sure to keep up your training; you never know when you're going to have to battle for that last waffle!
Oh, and don't throw your waffles at anybody, k?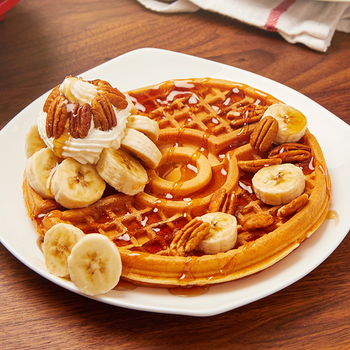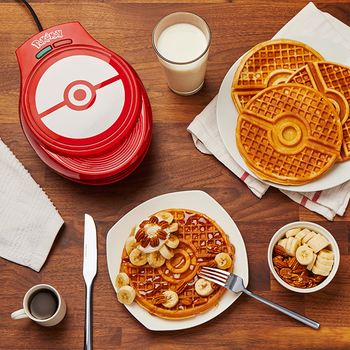 Product Specifications
Pokémon Poké Ball Waffle Maker
Officially-licensed Pokémon merchandise
A ThinkGeek creation & ThinkGeek / GameStop exclusive
Makes waffles that are just shy of 7" diameter and look like a Poké Ball
Non-stick cooking plates duplicate the design on both sides
Try filling the top half of the plate with batter tinted red
Indicators light up when iron is on and when it is at correct temperature
Materials: BPA-free housing and cast aluminum cooking plates
Care Instructions: Wipe plates with a damp cloth. Do not submerge in water.
Imported
Dimensions: 8" wide x 10" deep x 4" tall with 3' long cord
Weight: 2 lbs.
Electrical Plug: Type B socket (American, grounded) 120V ~ 60Hz
Ages 14+
YouTube Clip - Pokémon Poké Ball Waffle Maker from ThinkGeek
Source:
https://www.youtube.com/watch?v= iBxZdL340_g

Article edited on 2018-11-28 10:14:56 by Sunain
Nov 28
From November 16th, 2018 until November 26th, 2018,
Pokémon: Let's Go, Pikachu! and Pokémon: Let's Go, Eevee!
have sold a combined 1.5 million copies in the United States.
Pokémon Ultra Sun and Pokémon Ultra Moon
has sold 2.2 million copies since its launch on November 17th, 2017.
Nintendo Hits Big Milestones from Thanksgiving to Cyber Monday
Nintendo Switch set two new records from Thanksgiving to Cyber Monday: It became the best-selling Nintendo console in U.S. history for that five-day period, surpassing even Wii system sales. Nintendo Switch also had its best-selling week ever in the United States. In fact, according to Adobe Analytics, Nintendo Switch was among the most-purchased items online on Thanksgiving Day and the overall top-selling video game product online for the Black Friday-Cyber Monday time period.
Strong demand resulted in shoppers buying more than $250 million in Nintendo products from Thanksgiving through Cyber Monday, according to Nintendo's internal sales figures, demonstrating that Nintendo has something for everyone this holiday season. That sales total accounts for video game systems like Nintendo Switch and the Nintendo 3DS family of systems, retro systems like Nintendo Entertainment System: NES Classic Edition and Super Nintendo Entertainment System: Super NES Classic Edition, as well as all Nintendo-produced games and accessories. Total U.S. hardware sales for Thanksgiving through Cyber Monday increased 45 percent over the same period in 2017.
And that doesn't even take into account that one of the most anticipated video game events of the year is still to come: the Dec. 7 launch of the Super Smash Bros. Ultimate game. As previously announced, the game has become not only the most pre-sold Nintendo Switch game of all time, but also the most pre-sold Super Smash Bros. game ever in the series.
Unless otherwise noted, the following data from Nintendo covers Nov. 22 to Nov. 26, and is specific to the U.S. only:
Nintendo Switch hardware sales grew 115 percent compared to the same period in 2017.
Lifetime sales of Nintendo Switch, which is entering only its second holiday season, have reached more than 8.2 million units.
Sales of first-party games, including digital downloads, topped 1 million units Nov. 22-26, beating 2017's totals by 78 percent.
Nintendo Switch games Pokémon: Let's Go, Pikachu! and Pokémon: Let's Go, Eevee! have hit combined U.S. sales of more than 1.5 million units since their Nov. 16 launch.
Additionally, after 12 months of availability, lifetime combined sales of the Pokémon Ultra Sun and Pokémon Ultra Moon games crossed 2.2 million.