Pokémon Advanced Challenge: Six Pack Attack - Volume 7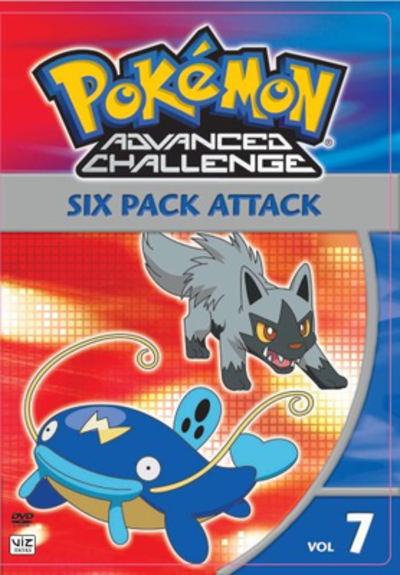 Details
Audio Tracks:
English
Publisher:
VIZ Media
Catalog #:
782009234760
Release Date:
2006-03-14
Aspect Ratio:
4:3
Region Code:

Video Format:
NTSC
Storage Medium:
DVD5
Closed Captions?:
Yes
Rental Only?:
No
Price:
Description
A Six Pack Attack
It's a blast from the past when Professor Oak brings a trio of Kanto Pokémon to Professor Birch!
The Bicker The Better
Ash and May discover that their bickering leads to beter battling!
Grass Hysteria!
May's got a big problem on her hands when a Starmory drops her in a forbidden Grass Pokémon Paradise!
Hokey Poké Balls
Team Rocket's dream of a scheme turns totally extreme when they grab Ash's Bulbasaur!
Whiscash and Ash
Everyone's fishing for trouble when Ash and Team Rocket try to capture an elusive Whiscash!
Images