Pokémon - Vol. 21: The Po-Ke Corral!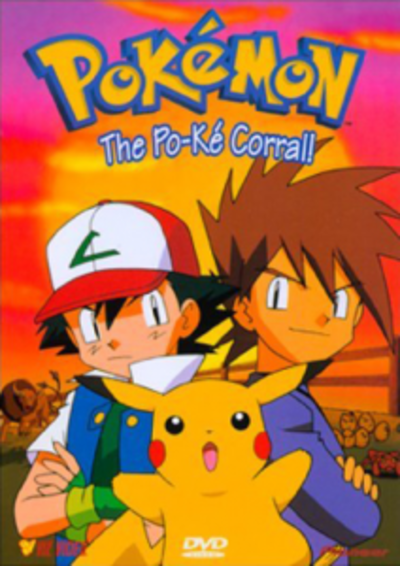 Details
Audio Tracks:
English
Publisher:
Pioneer Entertainment & VIZ
Catalog #:
013023048393
Release Date:
2000-09-19
Aspect Ratio:
4:3
Region Code:

Video Format:
NTSC
Storage Medium:
DVD5
Closed Captions?:
No
Rental Only?:
No
Price:
Description
When a Jynx gets lost, Ash and his friends have to escort it back home--to Santa's workshop!? And what grudge does Jessie hold against the jolly old elf? Then, Ash gets lost in a blizzard! Can he make it through with only his Pokemon to help? Plus, it's Ash versus Gary in a contest to see who is the better Pokemon trainer--but can Professor Oak's lab survive the contest? The episodes are: "Holiday Hi-Jynx", Snow Way Out" and "Showdown at the Po-Ke Corral."
Images