A pre-order ticket commercial began airing this weekend on Japanese television. It features Iris and Dent from the Pocket Monsters Best Wishes series promoting the Victini download event for those that pre-order their tickets. The past few movies have featured Rocket Gang's Musashi, Kojiro and Nyarth as the commercials hosts. Below are a few screenshots from the commercial.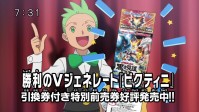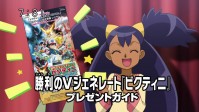 Click on images for higher resolution
Movie Poster Dual
A new movie poster have been revealed for each movie which can be combined to create one larger poster.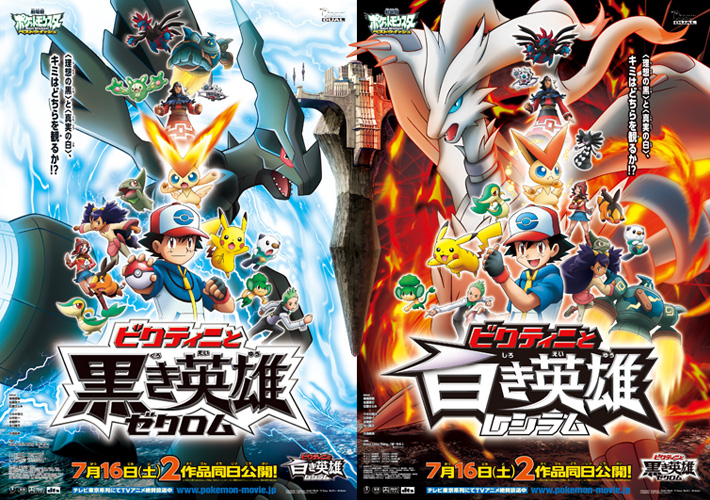 Voice Actors
The official website has now announced the guest voice actors for the movies and the parts they will be playing.
Hideki Takahashi (高橋英樹)
is the voice of Zekrom,
Shōsuke Tanihara (谷原章介)
is the voice of Reshiram,
Satomi Ishihara (石原さとみ)
is Carlita (カリータ), Takeshi Tsuruno (つるの剛士) is Dread Grangil (ドレッド・グランギル),
Mao Daichi (大地真央)
is Janta,
Nana Mizuki (水樹奈々)
as the voice of Victini,
Shōko Nakagawa
as Shade and Aude and
Kōichi Yamadera (山寺宏一)
is Momont.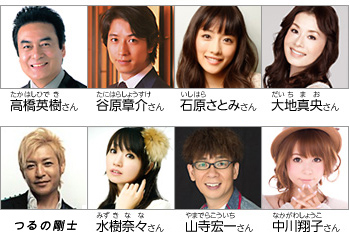 Source:
http://www.pokemon-movie.jp/chara/