The press reading for the 15th Pocket Monsters movie
Kyurem VS the Sacred Swordsman Keldeo (キュレムVS聖剣士ケルディオ)
and the
15th short Meloetta's Sparkling Recital (メロエッタのキラキラリサイタル)
took place on June 4th, 2012 in Tokyo, Japan. In attendance was Katsumi Takahashi (高橋克実), Shoko Nakagawa (しょこたん), Koichi Yamadera (山寺宏一), Kunihiko Yuyama (湯山邦彦), Natsuna Watanabe (渡辺夏菜) and Rola (ローラ). This is the 15th Pocket Monsters movie Koichi Yamadera has been a part of and the 6th Pocket Monsters movie for Shoko-tan.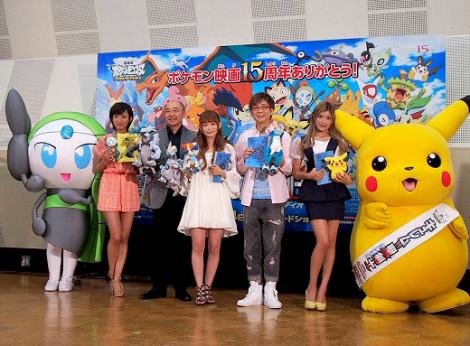 Though most of their parts were
previously announced
, it was confirmed that Katsumi Takahashi is the voice of Kyurem, Shoko-tan is the voice of Keldeo, Natsuna Watanabe is the narrator for the 15th movie short, Rola sings the theme song "Memories" and voices a cheerful and innocent girl named
Malin (マリン)
while Koichi Yamadera is the voice of Cobalon.
Images from the event have been added to our imageboard thread
.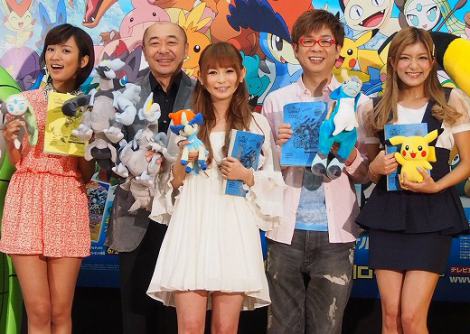 The official movie website also updated with a brief overview of the press reading with pictures and a reveal of Rola's character
Malin
.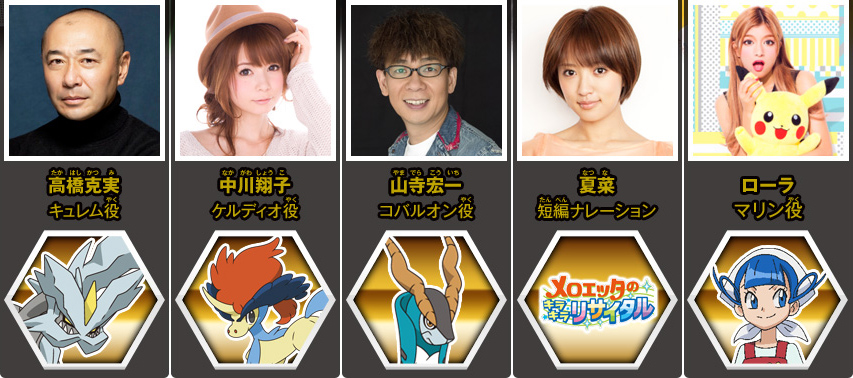 Source:
http://www.oricon.co.jp/news/movie/2012493/
and
http://www.pokemon-movie.jp/topics/afreco_report.php