The Pokémon World Championships 2014 official Japanese website launched on April 15th, 2014. The site contains information about the upcoming tournaments in Japan and where players can participate in order to qualify for the Pokémon World Championships 2014 in Washington, D.C.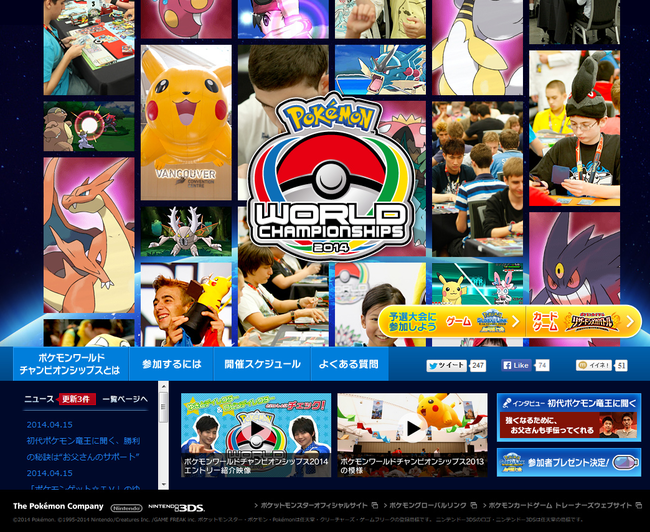 A video featuring
Pokémon Get TV (ポケモンゲット☆TV)
hosts
Director Robin
and
Director Yukito
was also posted. They recap most of the information on the website including: the
Japan Cup 2014 (ジャパンカップ2014)
and the Pokémon Card Game Lizardon Mega Battle.
Pokémon World Championships 2014 Video
Source:
http://www.pokemon.co.jp/ex/wcs2014/