A new game for the Nintendo 3DS has been announced by The Pokémon Company called
Detective Pikachu ~Birth of a New Duo~ (名探偵ピカチュウ ~新コンビ誕生~)
which will be released on the Nintendo 3DS eShop in Japan on
February 3rd, 2016
for 1,500 yen. From January 27th, 2016 until February 29th, 2016, the game will be 20% off and will cost 1200 yen. The game stars
Tim Goodman (ティム・グッドマン)
and Pikachu. It is a single player game and is listed as a Cinematic Adventure Game. It requires 800MB (6400 blocks).
The game
was first revealed on the October 28th, 2013 episode
of
Professional Work Style (プロフェッショナル 仕事の流儀) number 215
when the CEO of The Pokémon Company Tsunekazu Ishihara (石原恒和) was
on the show
and revealed some information on the games development.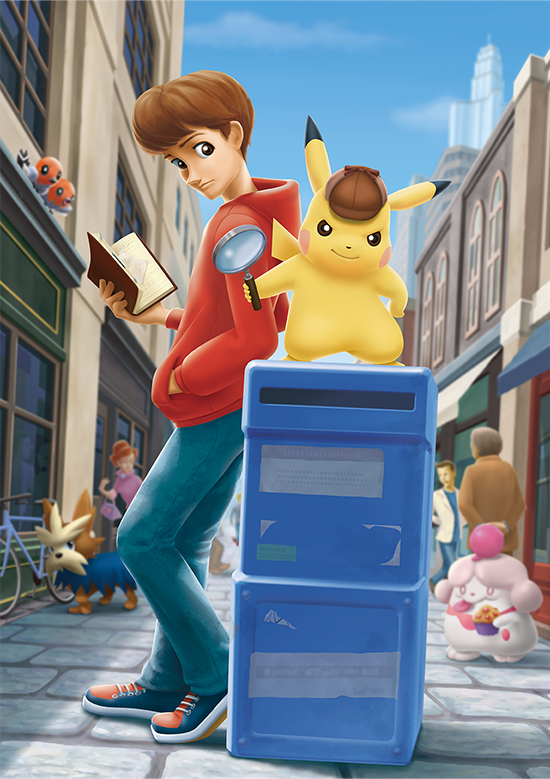 The Story:
The stage is set, a place where people and Pokémon co-exist, Rhyme City. In order to fulfill his purpose, a boy named Tim comes to this town. There, Tim has a chance meeting with Pikachu. A new story begins from this point.
YouTube Trailer - Detective Pikachu ~Birth of a New Duo~
Source:
http://www.pokemon.co.jp/ex/TANTEI-PIKA/
and
http://www.youtube.com/embed/Y9j9RWkPstc