On Saturday, September 11th, 2021, Pokémon "" (Pokémon Titled ポケモンタイトルド), a series of art T-shirts will appear at the Pokémon Center! Enjoy looking at and wearing these attractive pieces of art, each with its own unique worldview! Pokémon Center Online will start carrying them from 10:00 a.m. on Thursday, September 9th, 2021.
At the Amazon.co.jp Pokémon Store, pre-orders will be starting on September 11th, 2021, and sales starting on September 18th, 2021, but due to the limited number of products available, they may be sold during the pre-order period.
All Pokémon Center stores, Pokémon Store Emifull MASAKI, and the Pokémon Store AEON MALL Okinawa Rycom Shop will carry this line. There is a possibility that other Pokémon Stores will carry the product the week after the release date.
In order to prevent the spread of COVID-19, some stores may change their opening hours or close temporarily
.
Please note that the release of the products may be postponed or cancelled due to the situation in the production area. Please be aware of this beforehand.
mimom - Hide and seek in the forest (森のかくれんぼ)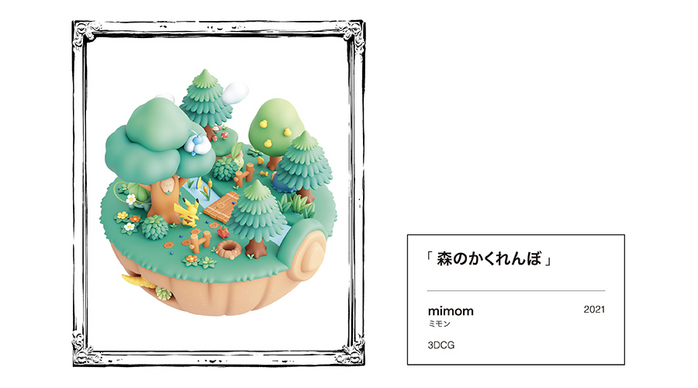 He uses 3D software to draw everyday scenes and imaginary worlds. He specializes in soft, matte textures and deformed forms, and has worked on advertisements, package visuals, and apparel goods.
Yoko Kuno - Yadon's Dream (ヤドンの夢)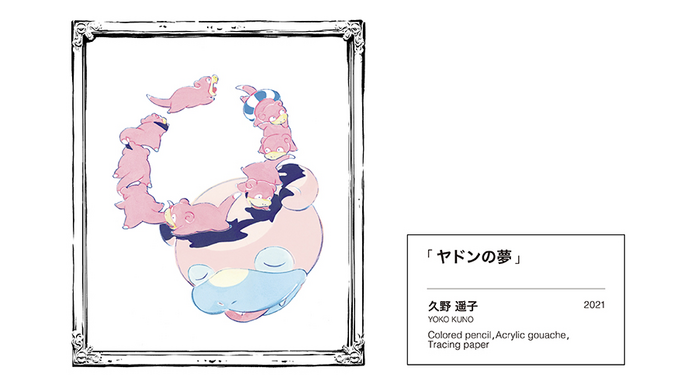 After graduating from Tama Art University in 2013, she has been active in many fields including animation, illustration, and manga. She won the Newcomer's Award in the Animation Division at the 17th Japan Media Arts Festival for Cuushe's music video "Airy Me", and also won the Newcomer's Award in the Manga Division at the same festival for "A Horn and Love of AMAGI Yuiko".
In addition to her work as a writer, she has been involved in commercial animation as a main staff member. Her recent works include the illustrations for the novel "Alternate" written by Shigeaki Kato. Many fans are fascinated by his somewhat disturbing stories drawn in light colors.
Yasuko Aoyma - sherbet moon
She first encountered eraser prints in 2006, and began making multi-color eraser prints in 2010. Using flowers, birds, insects, animals, dreams, landscapes, and other beautiful things as a basis, she paints a multi-layered images. She is the author of "Seasonal Eraser Prints Practice Book" and "Yasuko Aoyama's Works".
Keiji Yano - Gekkouga, come out! (ゲッコウガ、参上!)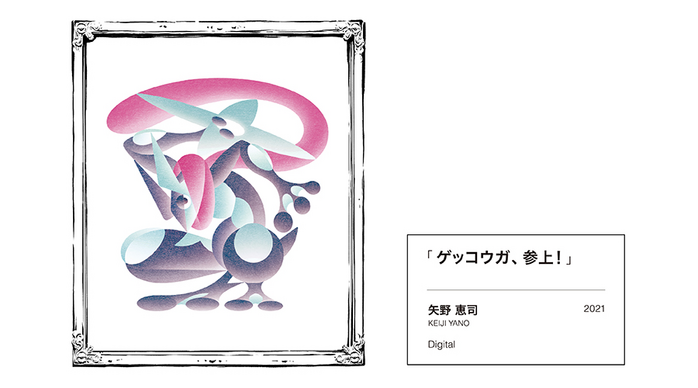 Born in 1988 in Kochi, Japan. Graduated from the Department of Sculpture at Tokyo University of the Arts and completed the Graduate School of Art Anatomy at the same university. After working for Nintendo Co., Ltd. as a designer, he started working as an illustrator in 2005. Major works include Shiseido promotional DM and Kaho Nakamura single jacket.
Yoriyuki Ikegami - Weather (日和)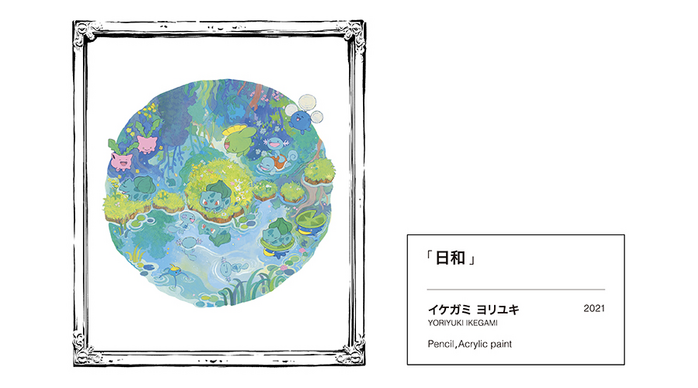 Illustrator based in Japan. She was selected for the 2019 Bologna Picture Book International Original Drawing Exhibition. Her major publication is "Yoriyuki Ikegami's Works".
T-shirts: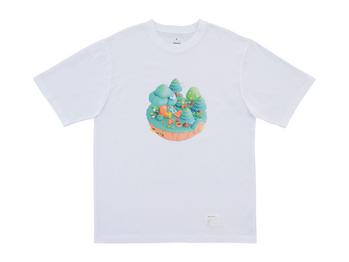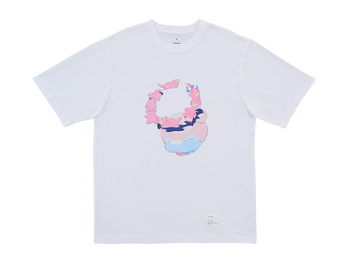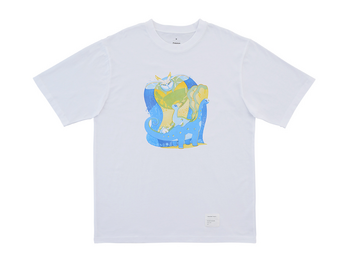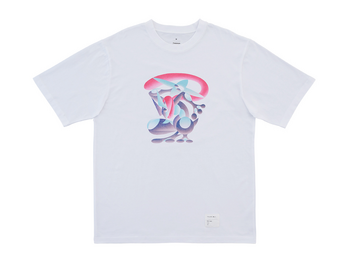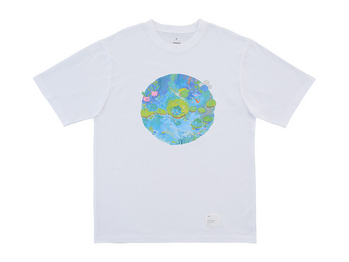 Item List (English):
T-shirt Pokémon "" Hide and seek in the forest (S/M/L/XL) - 3,960 yen each
T-shirt Pokémon "" Hide and seek in the forest (110/130) - 3,080 yen each
T-shirt Pokémon "" Yadon's Dream (S/M/L/XL) - 3,960 yen each
T-shirt Pokémon "" Yadon's Dream (110/130) - 3,080 yen each
T-shirt Pokémon "" sherbet moon (S/M/L/XL) - 3,960 yen each
T-shirt Pokémon "" sherbet moon (110/130) - 3,080 yen each
T-shirt Pokémon "" Gekkouga, come out! (S / M / L / XL) - 3,960 yen each
T-shirt Pokémon "" Gekkouga, come out! (110/130) - 3,080 yen each
T-shirt Pokémon "" Weather (S/M/L/XL) - 3,960 yen each
T-shirt Pokémon "" Weather (110/130) - 3,080 yen each
Item List (Japanese):
Tシャツ Pokémon「 」 森のかくれんぼ(S/M/L/XL) 各3,960円
Tシャツ Pokémon「 」 森のかくれんぼ(110/130) 各3,080円
Tシャツ Pokémon「 」 ヤドンの夢(S/M/L/XL) 各3,960円
Tシャツ Pokémon「 」 ヤドンの夢(110/130) 各3,080円
Tシャツ Pokémon「 」sherbet moon(S/M/L/XL) 各3,960円
Tシャツ Pokémon「 」sherbet moon(110/130) 各3,080円
Tシャツ Pokémon「 」ゲッコウガ、参上!(S/M/L/XL) 各3,960円
Tシャツ Pokémon「 」ゲッコウガ、参上!(110/130) 各3,080円
Tシャツ Pokémon「 」日和(S/M/L/XL) 各3,960円
Tシャツ Pokémon「 」日和(110/130) 各3,080円
Source:
https://www.pokemon.co.jp/goods/2021/08/210827_ap01.html