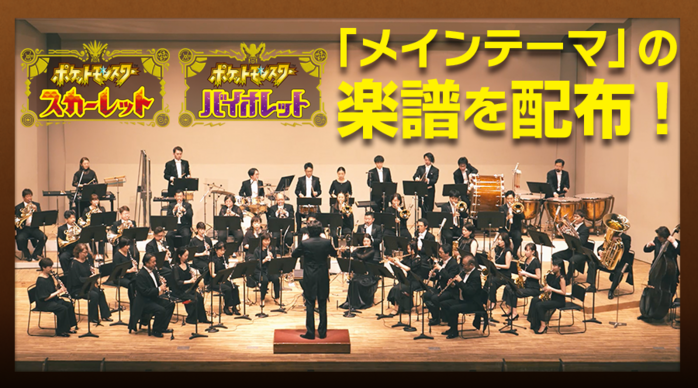 The Pokémon Sound Library official website has posted the full score sheet music with each instrument parts for the Main Theme of Pokémon Scarlet and Violet for the Nintendo Switch! Downloads are region locked to Japan though. A video of a performance of the Main Theme was also posted to the official Japanese Pokémon YouTube channel being performed by an ensemble of mainly wind instruments.
Performed by:
Tokyo Wind Symphony Orchestra (東京吹奏楽団)
Conductor:
Keita Matsui (松井慶太)
*Performance is different from the actual version in the game.
Source:
https://soundlibrary.pokemon.co.jp/sv-score
YouTube Clip - Pokémon Scarlet and Violet - Main Theme
Source:
https://www.youtube.com/watch?v=BEtfH5P0PSk