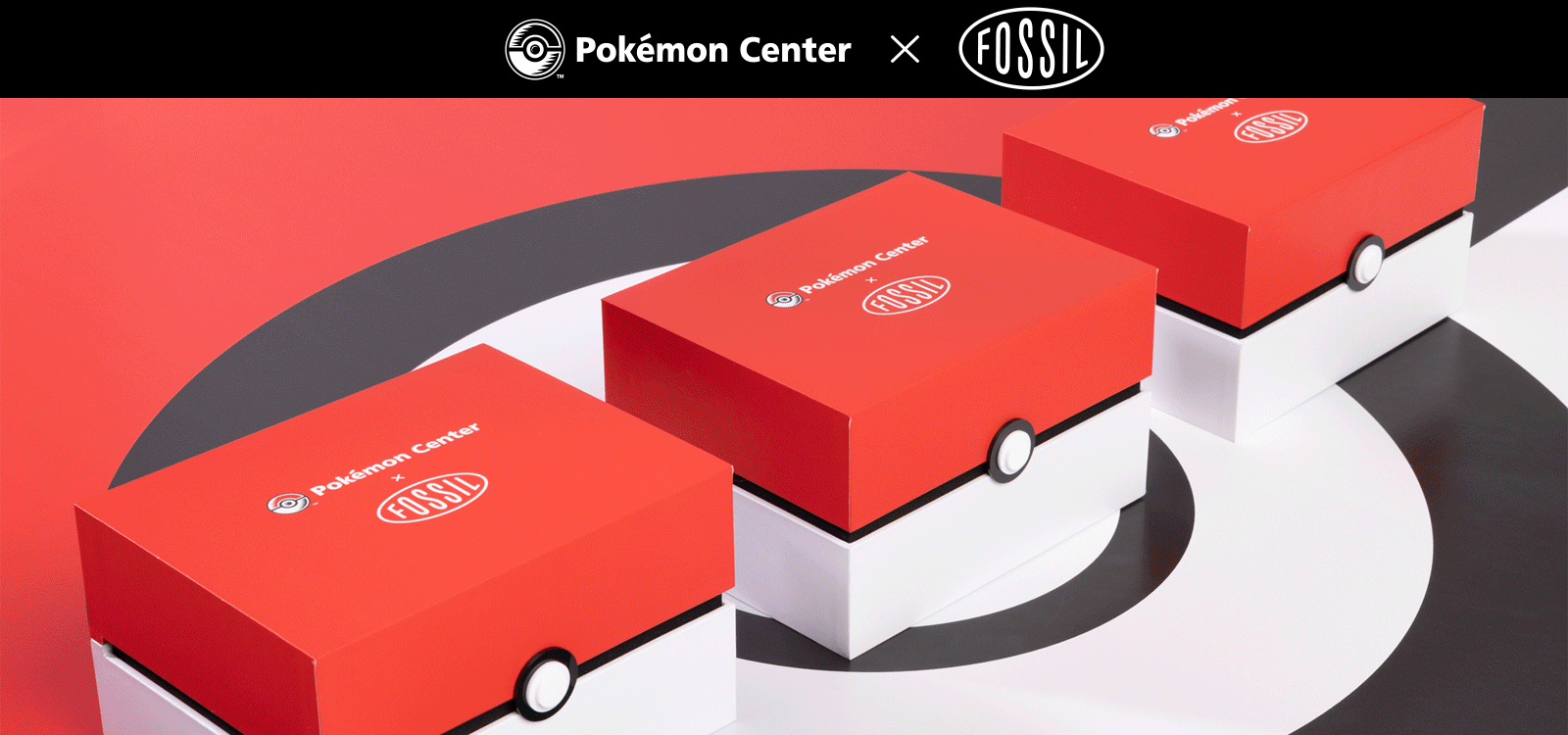 You can always have Pokémon style close at hand thanks to Pokémon Center's new collaboration with Fossil. These limited edition watches are numbered and only available while supplies last!
High resolution pictures from the press release have been added to an Imageboard thread
.
Pokémon Center Exclusively Releases Pokémon Capsule Collection With Fossil
Inspired by beloved Pokémon, fans and collectors can show their Pokémon pride with products featuring timeless designs
Bellevue, Wash. — Sept. 13, 2022 — Today, The Pokémon Company International, in partnership with renowned lifestyle brand Fossil, has launched a new high-end collaboration featuring watches, bags and accessories. The collection's premium products feature design inspiration from fan favorites within the Pokémon franchise including Pikachu, Bulbasaur, Charmander, Squirtle and more. Starting today, the full product line is available exclusively on PokemonCenter.com in the U.S., PokemonCenter.ca in Canada and PokemonCenter.co.uk in the U.K., the premier online destination for official high-quality Pokémon merchandise.
The Pokémon Center × Fossil line includes statement-making watches that encompass both Fossil's classic designs and iconic Pokémon from the globally popular entertainment franchise. Trainers can enjoy everyday and deluxe products ranging from signature styles to premium designs.
The collaboration is broken up into two fan-inspired product collections — one fit for everyday wear featuring a colorful collection of watches and leather card cases, and another for elevated looks with limited-edition watch box-sets and various handbag silhouettes.
"Through our partnership with Fossil, Trainers can enjoy original and elevated pieces that capture their favorite Pokémon and let them express their fandom through fashion," said Cindy Ruppenthal, senior director of ecommerce at The Pokémon Company International. "The collaboration supports our continued mission at Pokémon Center to offer unique, high-quality merchandise that allows fans to showcase their own personal styles with an array of designs, colors and beloved Pokémon. We look forward to seeing how our fans wear their new Pokémon Center × Fossil accessories this season."
Items:
Item List:
Pokémon Center × Fossil: Charmander Orange Leather Steven Card Case - $49.99
Pokémon Center × Fossil: Kanto First Partners Black Leather Bronson Card Case - $49.99
Pokémon Center × Fossil: Pikachu Yellow Leather Steven Card Case - $49.99
Pokémon Center × Fossil: Squirtle Blue Leather Steven Card Case - $49.99
Pokémon Center × Fossil: Bulbasaur Green Leather Steven Card Case - $49.99
Pokémon Center × Fossil: Kanto First Partners Black Leather Carmen Shopper Bag - $349.99
Pokémon Center × Fossil: Kanto First Partners Stainless Steel Watch Box Set (One Size-Men) - $299.99
Pokémon Center × Fossil: Gengar Black Stainless Steel Watch Box Set (One Size-Men) - $299.99
Pokémon Center × Fossil: Kanto First Partners Rose Gold Stainless Steel Watch Box Set (One Size-Women) - $299.99
Pokémon Center × Fossil: Kanto First Partners Black Leather Parker Convertible Small Backpack - $299.99
Pokémon Center × Fossil: Kanto First Partners Black Leather Logan Wallet - $169.99
Pokémon Center × Fossil: Charmander Orange Watch (One Size-Adult) - $149.99
Pokémon Center × Fossil: Squirtle Blue Watch (One Size-Adult) - $149.99
Pokémon Center × Fossil: Bulbasaur Green Watch (One Size-Adult) - $149.99
Pokémon Center × Fossil: Kanto First Partners Black Leather Bronson Wallet - $99.99
YouTube Clip - Evolve Your Collection with Pokémon Center's Fossil Collaboration
Source:
https://www.youtube.com/watch?v=_gNzD04ZqCU