The official Japanese website has launched a sub site called the
World Pokémon Ecological Society
where a faux livestream was presented and people from around the world could join into the conference stream. It is subtitled in Japanese, English, Korean, and Chinese. During the stream, a new Pokémon called
Wiglett (Umidigda ウミディグダ)
was revealed and discussed.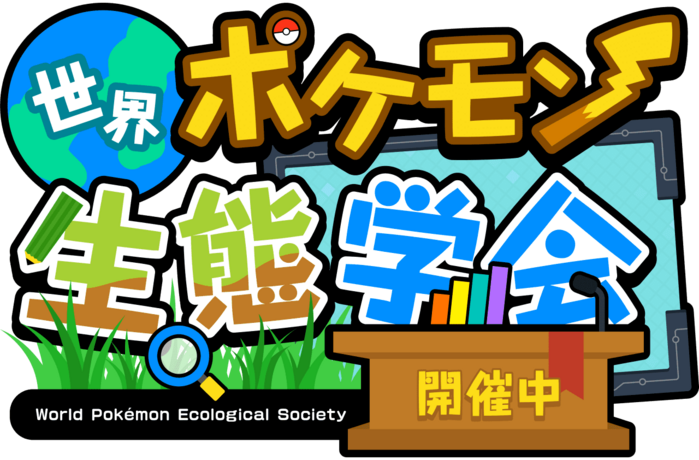 In the Paldea region, home to a variety of Pokémon, the World Pokémon Ecological Society Conference is being held! Anyone who loves Pokémon can participate in it online! They'll be looking at the unique Pokémon that inhabit the Paldea region. You can choose which information and material you want to see during the broadcast, so join the lectures several times to see the various presentations.
Speaker - Jacq (Zinnia ジニア)
He has taught at one of the world's oldest schools and teaches the biology classes. He is an expert on the ecology of Pokémon in the Paldea region. He is the developer of the Pokédex app for the Rotom Phone.
Livestream Video
Source:
https://wpes.pokemon.co.jp/
A DIGLETT THAT DWELLS IN THE SEA?! NOT QUITE! DISCOVER WIGLETT, A BRAND-NEW POKÉMON DISCOVERED IN PALDEA!
Bellevue, WA — September 29, 2022 — The Pokémon Company International has revealed details about a newly discovered Pokémon found in the Paldea region of the Pokémon Scarlet and Pokémon Violet games: Wiglett, the Garden Eel Pokémon! It may look like Diglett, but it's really a completely different species of Pokémon!
Wiglett
Boasting an exceptional sense of smell, Wiglett is able to pick up scents from over 60 feet away. It has a skittish disposition and is constantly cautious of its surroundings. When it notices the scent of other Pokémon, Wiglett burrows into the sand to conceal itself.
Wiglett pokes a part of its body out of the sand to feed in the ocean. It's still unclear what the rest of its body hidden in the sand is like or how long it might be. It's said that Wiglett's resemblance to Diglett might be a mere coincidence—a result of its adaptation to its environment.
Category: Garden Eel Pokémon
Type: Water
Height: 3'11" (1.2 m) Weight: 4 lbs. (1.8 kg)
Ability: Gooey / Rattled
YouTube Clip - Wiglett Knows How to Make a Splash! | Pokémon Scarlet & Pokémon Violet
Source:
https://www.youtube.com/watch?v=vk3Fr9ysPYo