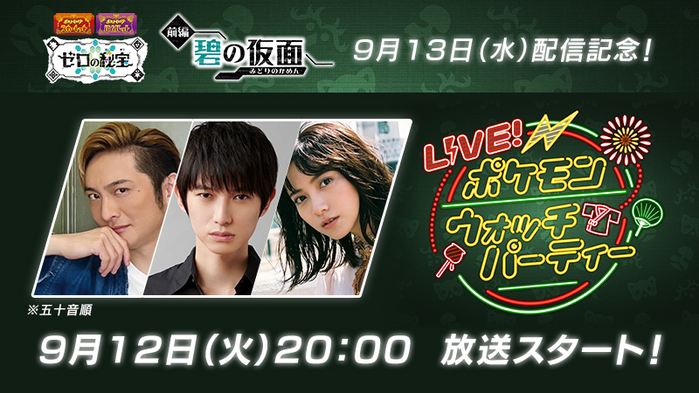 On Wednesday, September 13th, 2023, Pokémon Scarlet and Violet: The Hidden Treasure of Area Zero - Part 1 - The Teal Mask will finally be released. To commemorate the release, a broadcast called
LIVE! Pokémon Watch Party 2023 (LIVE!ポケモンウォッチパーティー2023)
will air from 8:00pm to 10:00pm JST on Tuesday, September 12th, 2023 featuring
Kanata Hongo (本郷奏多)
, Nashiko Momotsuki (桃月なしこ), and JP, entertainers who love Pokémon, and MC Shohei Taguchi (田口尚平).
Get excited together with the cast on the eve of the release of Part 1 - The Teal Mask, where they will talk about their memories of Pokémon Scarlet and Violet, which was released in 2022, as well as Pokémon Scarlet and Violet: The Hidden Treasure of Area Zero!
As part of the program, a Pokemon Scarlet and Violet Photo Contest will be held from 2:00 p.m. JST on September 8th, 2023 to 6:00 p.m. on September 11th, 2023! They are looking for your favorite photos and comments (140 characters or less) about Pokémon Scarlet and Violet via X (formerly Twitter). Post your photos with the hashtag #ポケモンウォチパ思い出写真 (Pokémon Watch Party Photo Memories)! Your message may be showcased during the program!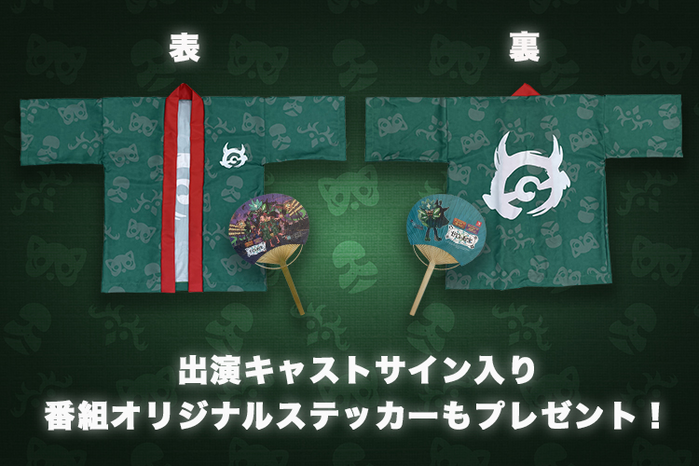 The one chosen by the cast as their favorite photo will receive a special festival set to enhance their adventure in Kitakami, the setting of Part 1 - The Teal Mask.
Source:
https://www.pokemon.co.jp/info/2023/09/230908_gm01.html
LIVE! Pokémon Watch Party 2023
Source:
https://www.youtube.com/watch?v=6Tc5luVp9zg