P-Sports Aim To Be A Pokémon Battle Master (P-Sports〜目指せ、ポケモンバトルマスター!〜)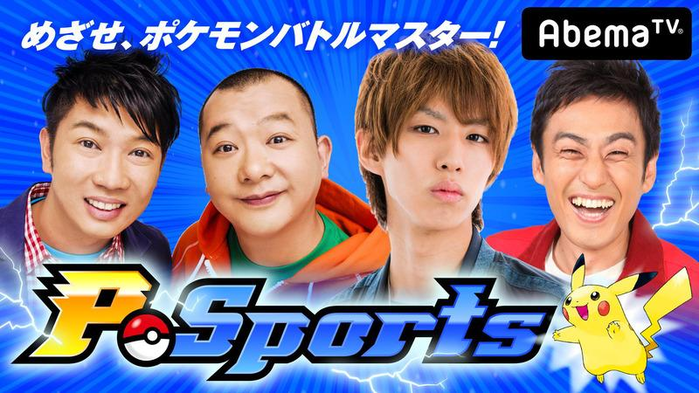 Abema TV has announced that a new TV Show called
P-Sports Aim To Be A Pokémon Battle Master (P-Sports〜目指せ、ポケモンバトルマスター!〜)
will air on Wednesday, January 24th, 2018 from 6:00 - 7:00 JST. The new program is a Pokémon e-sports show that focuses on battling. Will the challengers that appear and battle, defeat the programs Elite Four and enter the Hall of Fame?
The shows hosts are:
Hiroshi Yamamoto
from Robert, YouTuber
Hajime Syacho (はじめしゃちょー)
and the comedy group TKO which includes Takehiro Kimoto (木本武宏) and Takayuki Kinoshita (木下隆行).
YouTube Clip - P-Sports Aim To Be A Pokémon Battle Master
Source:
https://abema.tv/channels/ultra-games/slots/Cio7R83NnPfGYo