Pokémon: Partner Up With Squirtle!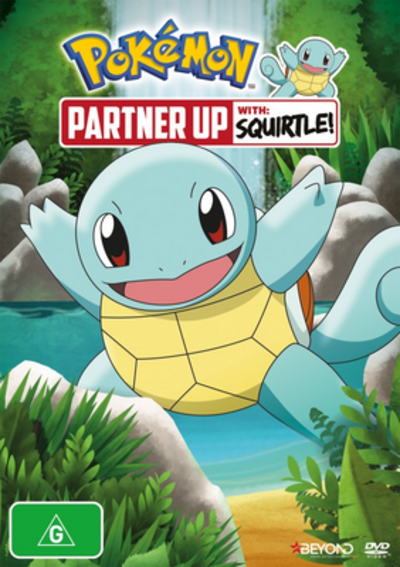 Details
Audio Tracks:
English
Publisher:
Beyond Home Entertainment
Catalog #:
BHE8165
Release Date:
2019-04-03
Aspect Ratio:
4:3
Region Code:
Video Format:
PAL
Storage Medium:
DVD9
Closed Captions?:
No
Rental Only?:
No
Price:
Description
Ash and friends fall victim to a prank by a group of unruly Squirtle known as the Squirtle Squad—but after a confrontation with Team Rocket, the squad's leader decides to join Ash's team! They have many adventures together, including a visit to an island inhabited by Wartortle and Blastoise, a tough battle at the Trovita Gym, and an encounter with some firefighting Pokémon! Although Squirtle eventually rejoins the Squirtle Squad, it returns to battle in the Johto League. Later, Ash's friend May catches an adorable Squirtle of her own—can it hold its own in Pokémon Contests?
Images