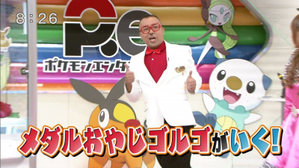 Linked Episode: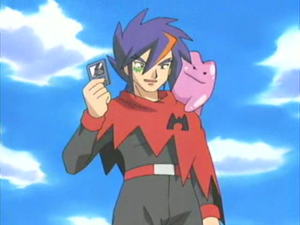 Link to Episode Guide
2012-11-25 お天気研究所のポワルン! / 「メダルおやじゴルゴが行く!」第2弾 / ポケモンバトルには馬場隊員が登場! / ゲームの最新情報や豪華プレゼント等、盛りだくさん!
2012-11-25 Otenki kenkyūjo no Powalen! / 'Medal oyaji Golgo ga iku!' dai2dan/ Pokémon battle ni wa Baba-taiin ga tōjō! / Game no saishin jōhō ya gōka present-ra, moridakusan!
2012-11-25 The Weather Institute's Powalen! / 'Mr. Medal Golgo Sets Out' Part 2 / Group Member Baba Takes the Stage in the Pokémon Battle! / Lots of New Game Information and Extravagant Presents!
OP/ED List
Pokémon Smash (Variant 3)

No notes available for this episode.
Japanese Music:
Music Statistics:
Number of Assigned Tracks to the Japanese Original: 0
Number of Assigned Tracks to the English Dub: 0