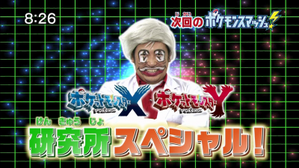 Linked Episode: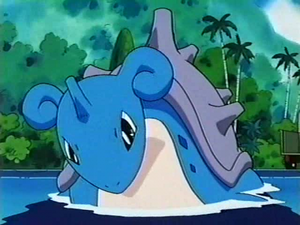 Link to Episode Guide
Available On:
Titles
ラプラスをたすけろ! / 武井教官が自ら考えたポケカの新しい遊び方にロバートと挑戦 / XY研究所では増田さんから借りた開発中のゲームソフトをプレイ!
Laplace wo tasukero! / Takei-kyōkan ga mizukara kangaeta PokéCa no atarashii asobikata ni Robert to chōsen / XY kenkyūjo de wa Masuda-san kara karita kaihatsuchū no game soft wo play!
Save Laplace! / Instructor Takei Challenges Robert to a New Pokémon Card Game He has Invented Himself / Playing an Unfinished Version of the Game Borrowed from Masuda in the XY Laboratory!
Airdates
OP/ED List
Pokémon Smash (Variant 4)

No notes available for this episode.
Japanese Music:
Music Statistics:
Number of Assigned Tracks to the Japanese Original: 0
Number of Assigned Tracks to the English Dub: 0