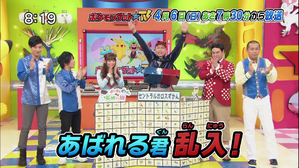 Linked Episode: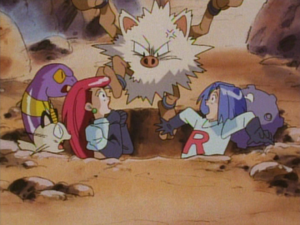 Link to Episode Guide
Available On:
Titles
おこらないでねオコリザル! / あばれる君がゲストで登場、ポケテレメンバーに会いに来た理由とは? / 「あばれる君の旅」未公開映像もオンエア!
Okoranai de ne Okorizaru! / Abareru-kun ga guest de tōjō, PokéTele member ni ai ni kita riyū to wa? / 'Abareru-kun no tabi' mi kōkai eizō mo on air!
Don't Get Mad, Okorizaru! / Abareru-kun Comes on the Show as a Guest! Why Does He Want to See the PokéTV Members? / The Never-Before-Seen Clip Collection 'Abareru-kun's Journey' will also be Shown!
Airdates
OP/ED List
Pokémon Get TV

No notes available for this episode.
Japanese Music:
Music Statistics:
Number of Assigned Tracks to the Japanese Original: 0
Number of Assigned Tracks to the English Dub: 0