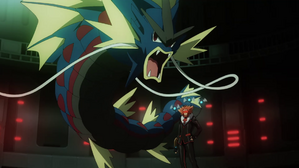 Japanese Voice Actors:
English Voice Actors:
Dub Voice Actors:
When chasing your dream, do you give up when everyone tells you it's wrong? Should you listen? Or do you continue to follow your vision, even if it puts all of Kalos at risk? For Lysandre, that's never been a question…
No notes available for this episode.
Japanese Music:
Music Statistics:
Number of Assigned Tracks to the Japanese Original: 0
Number of Assigned Tracks to the English Dub: 0