Pokémon Center × Bear Walker Premium Skateboard Collection Series 2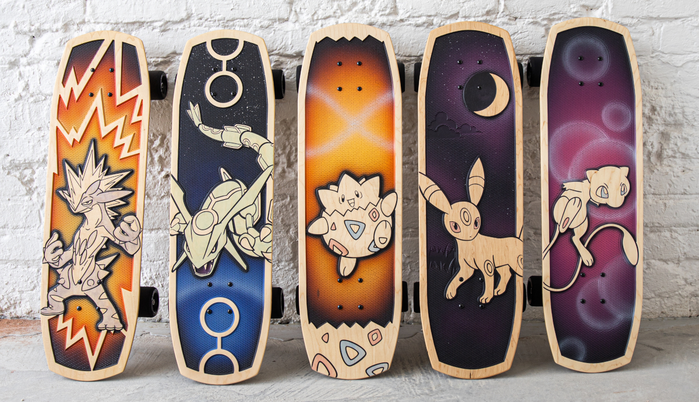 Bear Walker is a master craftsman of carved wood skateboards, and he's partnering with Pokémon Center to create our second series of five limited-edition 29-inch skateboards. Each skateboard design features one of the world's most popular Pokémon!
High quality photos from the press release behind the scenes have been added to an Imageboard thread
.
Soon
Pokémon Center × Bear Walker Collaboration Introduces More Custom Skateboards in Series 2 Collection Coming Soon
The Pokémon Company International announced today that its official e-commerce arm, Pokémon Center, is once again teaming up with skateboard industry craftsman Bear Walker for Series 2 of the Pokémon Center × Bear Walker premium skateboard collection. Series 2 will be available on September 22, 2020, exclusively at PokemonCenter.com, the premier destination for official, high-quality Pokémon merchandise in the US.
Following the highly sought-after Series 1 collaboration earlier this year, the limited-edition Series 2 collection introduces five new custom skateboards featuring popular Pokémon from the beloved entertainment franchise, including Togepi, Rayquaza, Toxtricity, Umbreon, and Mew—all handcrafted and artfully designed by Bear Walker.
Source:
https://www.pokemoncenter.com/bear-walker
YouTube Clip - Bear Walker x Pokémon Center Series II
Source:
https://www.youtube.com/watch?v=V1uz95nIF5I