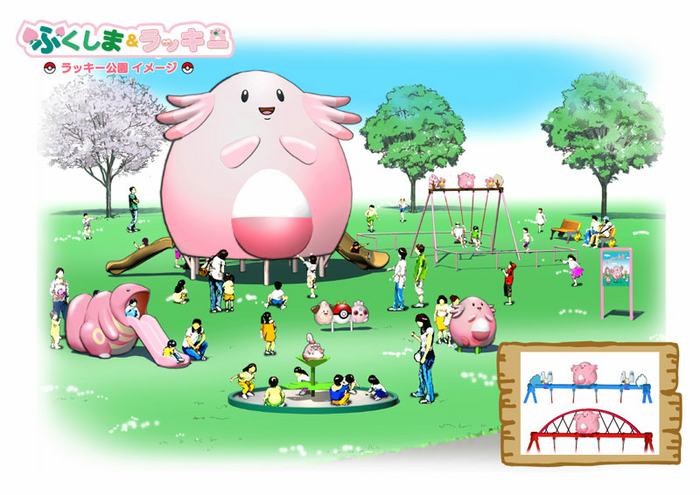 The Pokémon Company announced that as part of the Pokémon Local Acts activities in Fukushima Prefecture, a park featuring Lucky, the Fukushima Support Pokémon, will be opened, and its name will be Lucky Park. The illustration is an image and may differ from the actual park.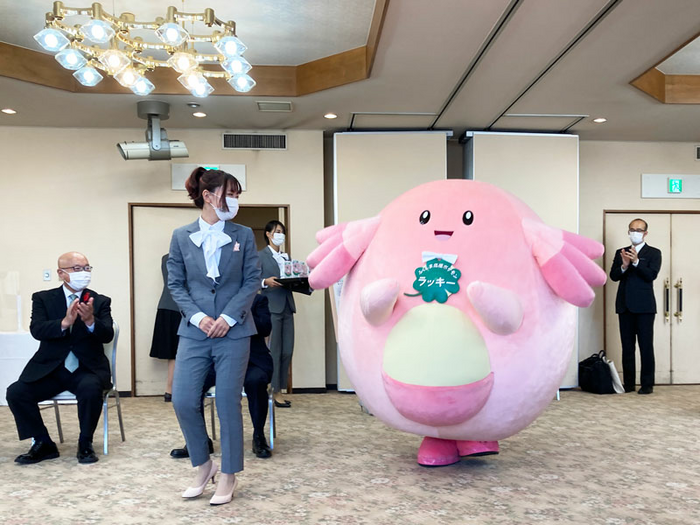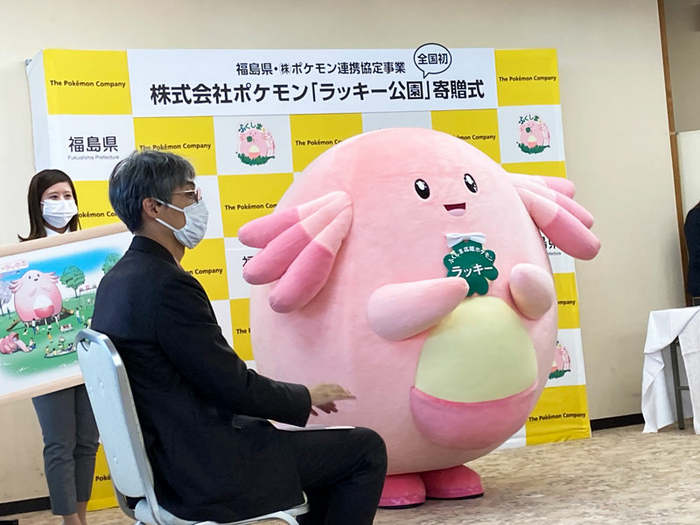 The park will have playground equipment designed mainly with Lucky in mind! It looks like a lot of fun! The parks will be located in Koriyama City, Namie Town, Yanaizu Town, and Showa Village in Fukushima Prefecture. The first park is scheduled to open at Roadside Station Namie in Namie Town in December 2021! The second and subsequent parks are scheduled to open in the spring of 2022.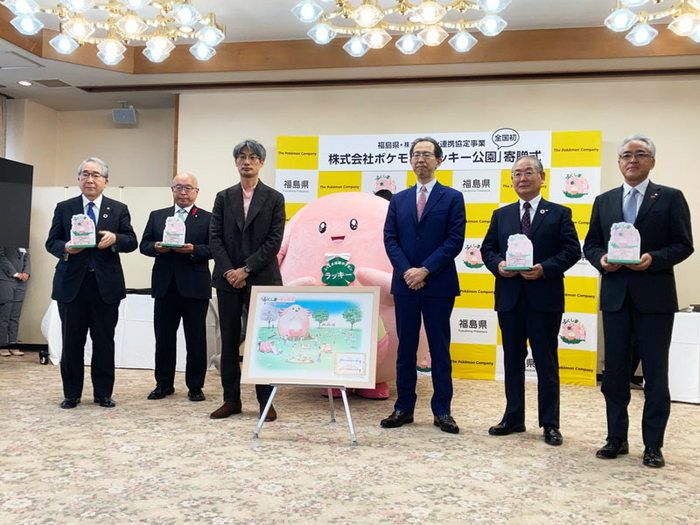 There are also plans for a tie in with Pokémon GO in the future!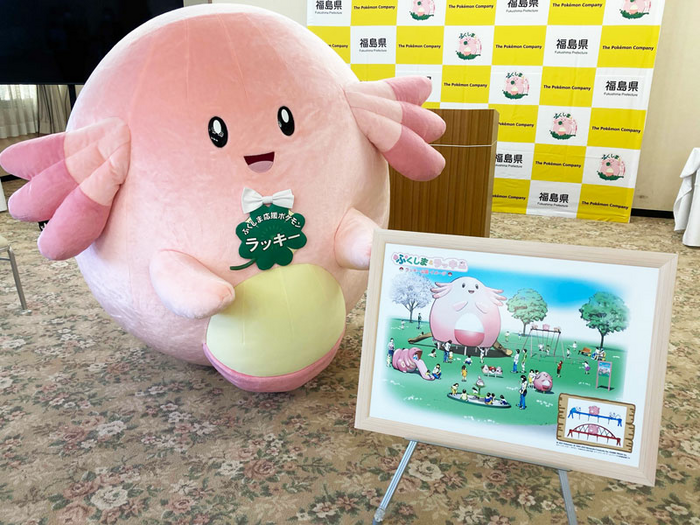 Today, Thursday, October 14th, 2021, the Lucky Park Donation Ceremony was held.
Here comes Lucky! Lucky looks so happy!
Source:
https://www.pokemon.jp/info/event/detail/20244.html