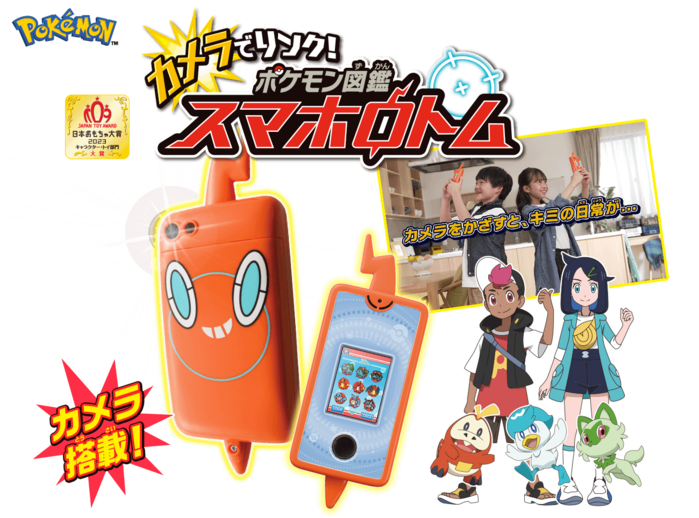 Takara Tomy released the
Pocket Monsters Camera Link! Pokémon Zukan Smartphone Rotom (ポケットモンスター カメラでリンク! ポケモン図鑑 スマホロトム)
on July 15th, 2023 in Japan. It costs 10,990 yen (tax included) and requires 4 AA batteries (sold separately).
YouTube Clip - Pokémon Zukan Smartphone Rotom Commercial
Source:
https://www.youtube.com/watch?v=g0vaDMkVw3w
Use the camera to register Pokémon in the Zukan
(1) While viewing your surroundings with the camera, search for colors around you and touch the screen! The colors that can be used to identify are: Red, Green, Blue, Black, and White.
(2) When a color is loaded, the screen is linked to 20 different fields that are inspired by the color! For example: (Red => volcano, sunset, Green = flower garden, grassland, Blue => pond, underwater, Black => cave, thunder, White => snowstorm, sky, etc.)
The Pokémon that can be encountered change depending on the field and can be registered in the zukan.
Other Camera Dunctions
Pokémon that your friends have registered in their Pokémon Zukan appear when you view the Pokémon in your own Smartphone Rotom! You can enjoy exchanging information with your friends. You can also take pictures with the camera function, so you can create your own unique picture by decorating them with Pokémon!
Includes 500 Pokémon from all regions!
Pokémon from 9 regions appear! Pokémon from the Paldea region, including Legendary and Mythical Pokémon! The same authentic voice as used in the TV animation tell you information about the Pokémon!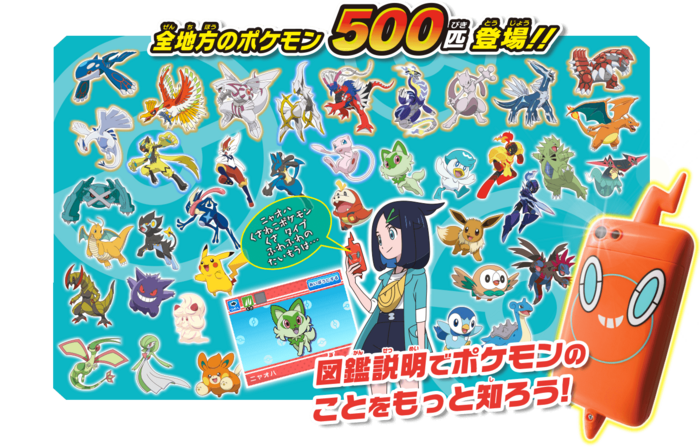 There are 31 functions you can enjoy, such as battles with Pokémon registered in your Pokémon Zukan, cooking, fishing, rhythm games, and more! You can play with Liko, Roy, Friede, and the other members of the Rising Volt Tacklers who appear in the TV anime!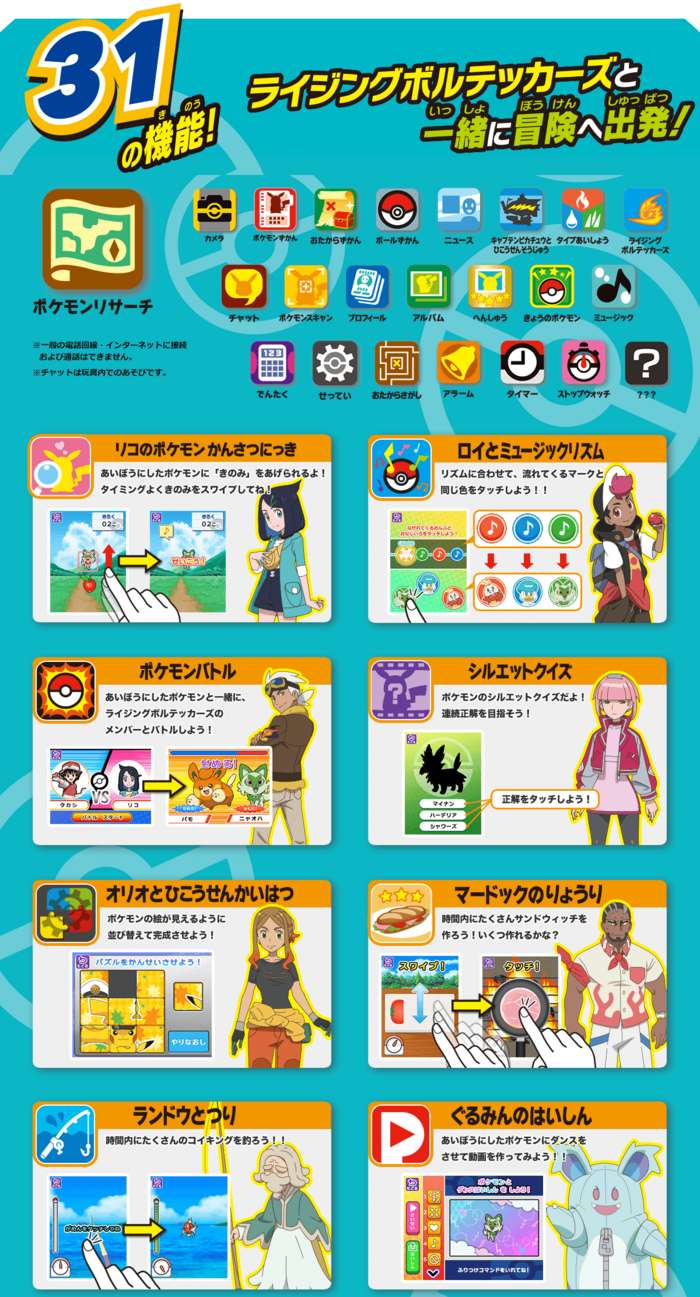 Sources:
https://takaratomymall.jp/shop/g/g4904810903512/
and
https://www.takaratomy.co.jp/products/pokemon/camera_zukan_rotom/