Welcome to PocketMonsters.net
PocketMonsters.net
is a fansite dedicated to all things Pokémon (ポケモン) and Pocket Monsters (ポケットモンスター). We are the premier site for news and information about all aspects of the franchise from around the world. We cover the
Anime
,
indexing the music
, the
Trading Card Game
, the
Games
, the
variety shows
, have a
large imageboard
,
forum
and much more.
Follow us on Twitter
and
Subscribe to our RSS Feed
for the latest updates!
Latest News

14 Aug
23 Mar
27 Feb
01 Nov
11 Jul
28 Jun
News Tag Filter:
Amazon
Aug 14
Amazon has announced that those who pre-purchase the
Pokémon Sword and Pokémon Shield Double Pack
, will receive a download code for an exclusive in-game Gold Studded Leather Case for their Pokémon Trainer. The offer expires November 14th, 2019 and the download codes will be emailed starting on November 15th, 2019.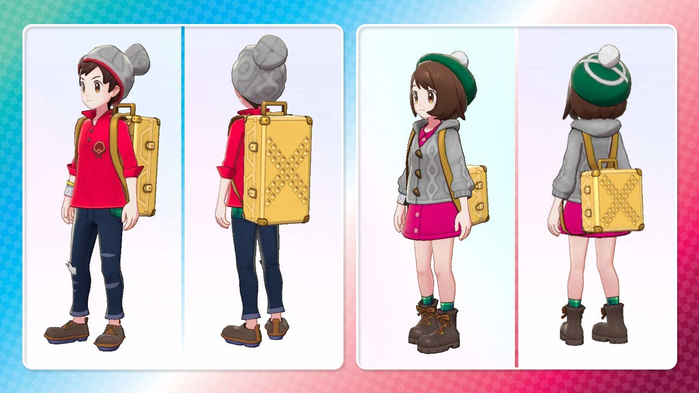 Source:
https://www.amazon.com/Pokemon-Sword-Shield-Double-Pack-Nintendo/dp/B07ST7LY8F

Article edited on 2019-08-14 10:30:26 by Sunain
Mar 23
Both Detective Pikachu and the second wave of DLC for Pokkén Tournament DX launch today, March 23rd, 2018.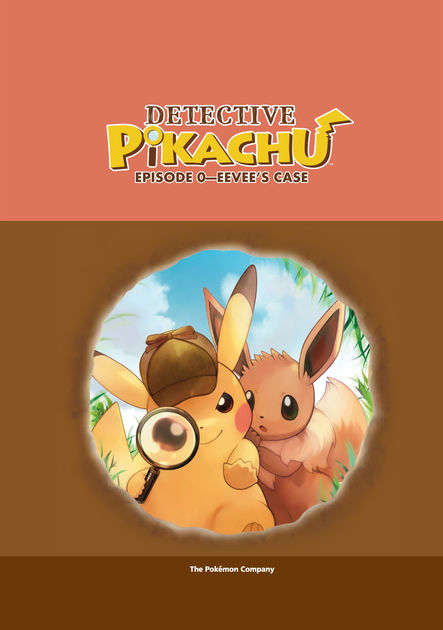 Detective Pikachu opens his casebook on Nintendo 3DS systems, and Blastoise surfs onto the battlefield in Pokkén Tournament DX on Nintendo Switch
Get ready to embark on an epic action-adventure game like no other with a very special Pikachu and his good friend Tim. Join the unlikely duo as they work to uncover the mysteries of Ryme City and find Tim's missing father in Detective Pikachu. The game is out now, exclusively for the Nintendo 3DS family of systems. Detective Pikachu features:
The ultimate crime-busting duo – Team up with self-proclaimed great Detective Pikachu. You have never seen or heard a Pikachu like this one before.
 
An incredible Pokémon metropolis – Venture among the people and Pokémon that fill the streets of Ryme City as you search high and low for clues.
 
Opportunities to investigate Pokémon mysteries – Become the ultimate detective with Pikachu and search crime scenes, solve puzzles, talk to witnesses and find evidence to crack the case.
Get help from Pikachu with Easy mode – New to sleuthing or need help uncovering evidence? Don't worry, Detective Pikachu features an Easy Mode where Pikachu will provide handy hints.
 
A special extra-large Detective Pikachu amiibo is also available now. The amiibo allows players to view all the Pika Prompts (short video clips) from chapters they have completed, including ones they missed finding earlier. These clips feature Pikachu's quips and antics—and may even contain a hint.
 
To celebrate the launch of Detective Pikachu, a free Pikachu iMessage sticker set is available now on iOS. The sticker set includes eight stickers featuring Detective Pikachu in various poses. Fans who want to know more about the story of the game can check out the illustrated prequel story, "Detective Pikachu: Episode 0—Eevee's Case." Taking place before Detective Pikachu teams up with Tim, the short story sets the scene for the video game. "Detective Pikachu: Episode 0—Eevee's Case" is available to download at no charge on Apple iBooks Store and Amazon's Kindle Store now for a limited time.
 
Detective Pikachu is available now to purchase digitally or in-store at retail. For all information, please visit: https://detectivepikachu.pokemon.com/en-gb/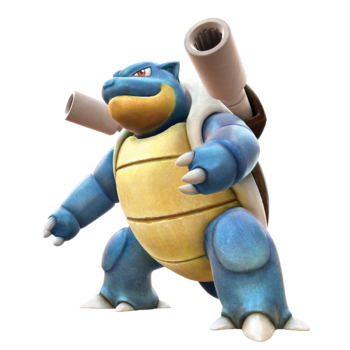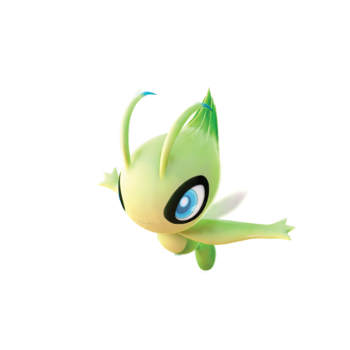 Also available today is the second wave of new content for the Pokkén Tournament DX Battle Pack DLC exclusively for the Nintendo Switch system. Prepare to wash away the competition as this wave of DLC unleashes the Water-type Battle Pokémon Blastoise, brand-new avatar items, new Trainer titles and two new Support Pokémon—the Mythical Pokémon Mew and Celebi. The Pokkén Tournament DX Battle Pack DLC is available now for £13.49. The Battle Pack includes this wave of content as well as the initial wave, which includes the Battle Pokémon Aegislash and Support Pokémon Mega Rayquaza and Mimikyu. Players who have already purchased the Battle Pack DLC will be able to simply download an update containing this second wave of characters.
YouTube Promo - Pokkén Tournament DX Battle Pack Wave 2 - Available Now - Nintendo Switch
Source:
https://www.youtube.com/watch?v=KWWy39sqzF4

Article edited on 2018-03-23 10:32:31 by Sunain
Feb 27
February 27th, 2018 is
Pokémon Day
for 2018 and a number of festivities and promotions occurred to celebrate the World of Pokémon.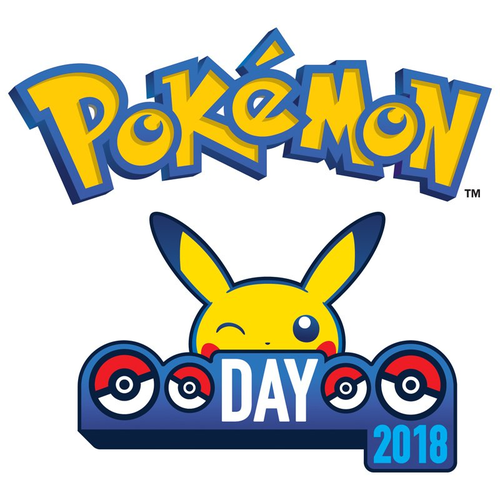 CELEBRATIONS UNVEILED FOR POKÉMON DAY 2018
Fan-Focused Introductions, New Snapchat Lenses, and More, Debut for the Annual Celebration of all Things Pokémon on February 27
Pokémon Day, every Trainer's favourite pop-culture holiday, returns today with a number of exciting new offerings from The Pokémon Company International. To help fans celebrate, Pokémon Trainers can now join Pokémon Day celebrations on social media with all-new Snapchat Lenses featuring the original first partner Pokémon—Bulbasaur, Charmander, and Squirtle—while also enjoying new opportunities to watch iconic Pokémon animation, and the chance to catch a special Pikachu in Pokémon GO.
On February 27, 1996, the first Pokémon video games, Pokémon Red and Pokémon Green, launched in Japan, kicking off a global phenomenon that would grow to be one of the most popular and influential entertainment brands in the world for more than 20 years. Each year, The Pokémon Company International commemorates this date with new products and promotions that give Pokémon fans around the world new ways to interact with the Pokémon brand.
"Pokémon Day is not only a celebration of the franchise, but also of Pokémon's incredible fan community," said J.C. Smith, senior director of consumer marketing for The Pokémon Company International. "This year we're offering social media activations and more across the brand to help Trainers around the world express their love of all things Pokémon."
The following are highlights of happenings this Pokémon Day from The Pokémon Company International.
New Snapchat Lenses:
Starting today and for a limited time, three new Snapchat Lenses featuring the first partner Pokémon from the Kanto region will start to roll out around the world, beginning with Bulbasaur. Charmander will arrive later, followed by Squirtle.
Animation:
Beginning today, the latest animated feature-length Pokémon film, Pokémon the Movie: I Choose You!, will be available on Pokémon TV for the first time. The hit movie will be available to view on the app, available for iOS and Android, and on Pokémon.com for a week.
Pokémon GO:
When exploring their world in search of wild Pokémon, Pokémon GO Trainers can keep an eye out for a special Pikachu wearing a festive striped purple hat. For Pokémon Day 2018, this Pikachu will know the move Present and will give players triple the usual Stardust when caught. Trainers can look for Pikachu wearing a party hat through February 28 at 9 p.m. GMT.
Social Media:
In addition to the Snapchat festivities, fans are invited to join the conversation online with #PokemonDay. Fans who use this hashtag might have their posts featured on the official Pokémon Day hub at https://www.pokemon.com/uk/pokemon-day/ where more information about the day's fan-focused festivities can be found.
Pikachu Talk - Have a Chat with Pikachu!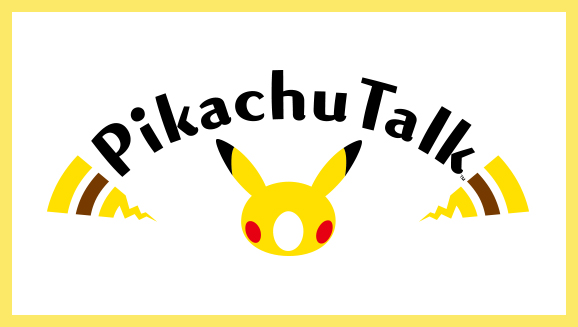 You and Pikachu will have a lot to discuss when you start the Pikachu Talk skill for Amazon Alexa and Google Home.
Haven't you always wondered what it would be like to have a Pokémon friend of your very own? Think of the adventures you would go on, the battles you would face, and the conversations you would have.
Wait…conversations? Yes, indeed! With the Pikachu Talk skill for Amazon Alexa or Google Home devices, you can now experience the joy of chatting with the famous Pokémon. You can talk to Pikachu about anything, and you're sure to hear all sorts of wonderful and charming responses. What good is having a partner if you can't shoot the breeze with them every once in a while?
Ask Pikachu to "use Thunderbolt," and hear if it's in the mood to use its electrifying move! Say "tell me a funny story," and Pikachu will spin a yarn as only it can. If it's your special day, just ask Pikachu to sing "Happy Birthday to You." Even something silly like "say 'pizza' 10 times" will get Pikachu chatting!
There's plenty more for you and Pikachu to talk about—to get started, say "Open Pikachu Talk!"
Source:
https://www.pokemon.com/us/pokemon-news/have-a-chat-with-pikachu/
Trainer avatar items from Pokémon FireRed and Pokémon LeafGreen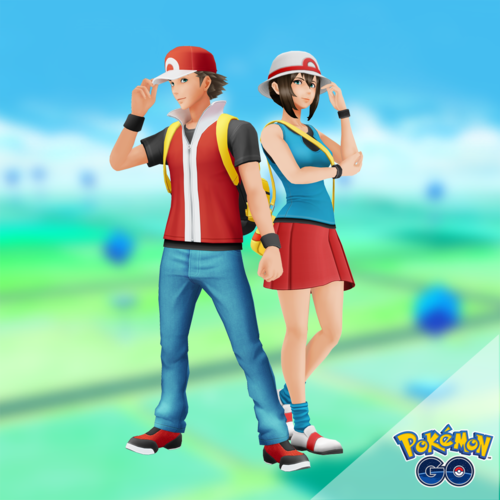 As part of the festivities for Pokémon Day, Trainer avatar items from Pokémon FireRed and Pokémon LeafGreen were made available to purchase in the Pokémon GO shop.
FireRed Cap: 100 PokéCoins
FireRed Top: 250 PokéCoins
FireRed Backpack: 250 PokéCoins
FireRed Wristbands: 50 PokéCoins
FireRed Pants: 200 PokéCoins
FireRed Shoes: 150 PokéCoins
LeafGreen Hat: 150 PokéCoins
LeafGreen Top: 200 PokéCoin
LeafGreen Bag: 200 PokéCoins
LeafGreen Skirt: 200 PokéCoins
LeafGreen Shoes: 200 PokéCoins
YouTube Clip - Multiple Ways to Celebrate Pokémon Day on February 27th, 2018!
Source:
https://www.youtube.com/watch?v=MU55CpUn5oI

Article edited on 2018-02-27 10:30:54 by Sunain
Nov 01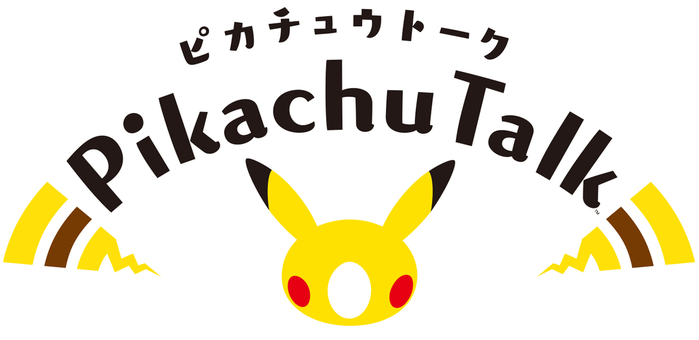 The Pokémon Company Ltd. will release an original AI Speaker application called
Pikachu Talk (ピカチュウトーク)
in Japan during 2018 for AI speakers such as Google Home, Google Home Mini and Amazon Alexa. Those that have a compatible AI speaker can enjoy a conversation with the popular character Pikachu through Pikachu Talk.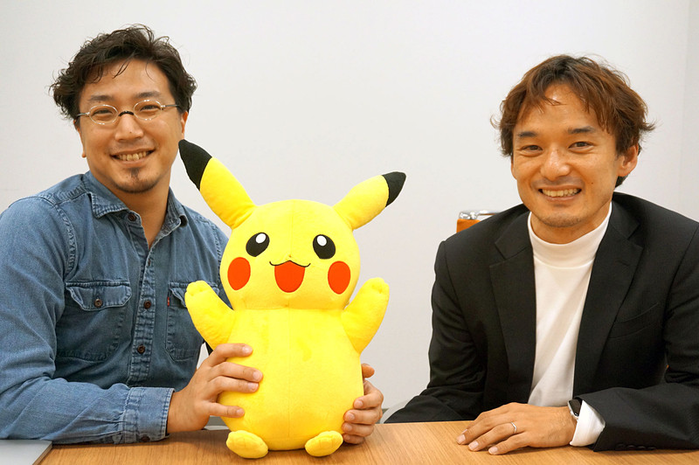 Kei Ogawa (小川氏) (Left) and Takayuki Shindo (新藤氏) (Right)
Takayuki Shindo and Kei Ogawa of The Pokémon Company discussed the development of the device with Watch Impress. Kei Ogawa is also in-charge of developing the Pokémon GO Plus peripheral for the smartphone application Pokémon GO.
Since smart speakers are just in their infancy, the development team focused on simple functions such as a having a basic conversation with Pikachu so that anyone could enjoy it.
Akihito Toda (戸田昭吾) also worked with the development team. Mr. Toda is best known for his work on the Pocket Monsters anime doing numerous lyrics of opening songs and ending songs. Mr. Toda helped with the script to make it seem more natural. Since there are many different scenarios, it was neccessary for Pikachu voice actress Ikue Ōtani (大谷育江) to record more than 100 different voice patterns.
The
Pikachu
in Pikachu Talk is not
Satoshi's Pikachu
that we all know from the anime, despite Ikue Ōtani doing the voice acting. If you say the name "Satoshi" or the name of other Pokémon Trainers from the animation, it will not recognize or react differently.
Sources:
https://k-tai.watch.impress.co.jp/docs/news/1089228.html
and
http://www.4gamer.net/games/999/G999905/20171101028/

Article edited on 2017-11-01 09:21:46 by Sunain
Jul 11
Amazon and Amazon Canada have revealed the Pokémon Ultra Sun and Ultra Moon Steelbook Dual Pack. The Pokémon Ultra Sun and Pokémon Ultra Moon Steelbook contains both Pokémon Ultra Sun and Pokémon Ultra Moon games in addition to a collectible Steelbook case. The outer art features Legendary Pokemon, Solgaleo and Lunala while the inner art features the line art of the two Legendary Pokémon on a gold background. It can be pre-ordered for $99.99 CND with Free Shipping and it will be released on November 17th, 2017.
Images of the Steelbook have been added to an Imageboard thread
.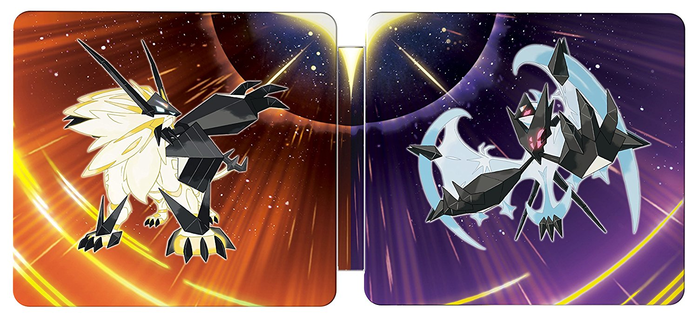 Source:
https://www.amazon.ca/dp/B073SMTXLZ/

Article edited on 2017-07-12 10:07:15 by Sunain
Jun 28
The Pokémon Company International announced that the first 52 episodes from
Indigo League
are now available for purchase on
iTunes
,
Google Play
, and
Amazon
. Individual episodes cost $2.99 USD / £2.49 or $21.99 USD / £19.99 for the whole season.
Press Release - Original Pokémon Episodes Now Available in HD
Pokémon: Indigo League, the first season of the classic Pokémon animation, is now available for digital purchase in HD. This marks the first time fans can catch season one in its entirety, as well as individual episodes, on iTunes, Google Play, and Amazon.
The long-running Pokémon the Series follows Ash, a boy who sets out on a journey to become a Pokémon Trainer on his 10th birthday. Ash is thrown for a loop when his first Pokémon turns out to be the now-iconic Pikachu, but they work together with the help of their friends Brock and Misty to become "the very best, like no one ever was." The first season of Pokémon animation originally aired in Japan in 1997 and in the United States in 1998.
Individual episodes can be purchased for the approximate price of £2.49, and the full season is available for the approximate price of £19.99.
Source:
http://www.pokemon.com/us/pokemon-news/original-pokemon-episodes-now-available-in-hd/

Article edited on 2017-07-04 09:21:37 by Sunain